Welcome! We're excited you're here and we're ready to help you get started. Here are some of the things covered on this page:
Getting started on either program
Managing your member platform
How to build a network
Selling product
Following up
Getting help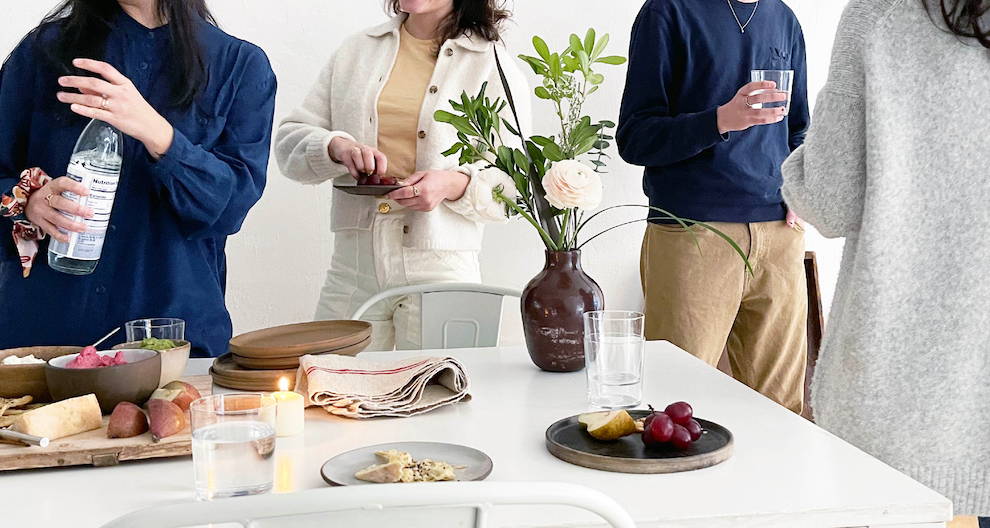 Every new member should start with these steps:

Register in the Common Good At Home Online portal.
Enter your payment details (so we can pay you) and get familiar with the platform

Get to know Common Good by reading this member resources page and information slides
Order your starter set and if you're also going to host a refill station, complete those set up steps
Read through our presentation slides to learn some facts and figures about Common Good, our environmental missions, product ingredients and uses, and more.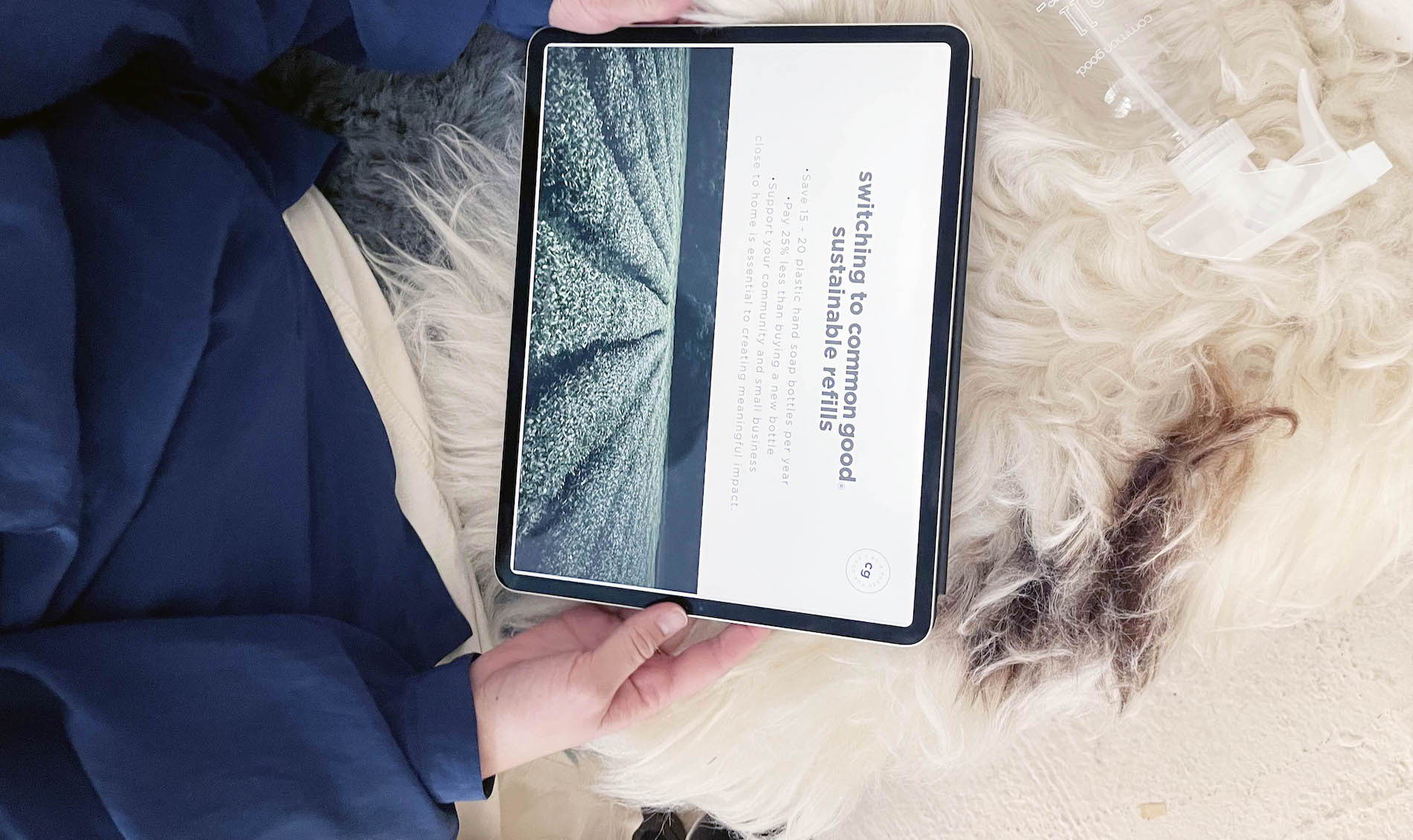 COMMON GOOD AT HOME ONLINE

We created a starter set that shows the Common Good product range perfectly. Click below to place your order

COMMON GOOD AT HOME REFILL STATION

Opting into hosting a refill station? There are a few steps to take before you can order your starter set. Click the button below to be connected with someone who can help you get set up.
Member discount code:
ATHOME%15
As a Common Good At Home member, you get 15% off all single units
(bundles, sets, and subscriptions do not apply because they're already discounted). You can add to your starter set order, or come back here when you run out of product to use at home or demo to your guests.
Step 2: Get to know your member portal

This is where you'll find all the information you need on your customers, referrals, commissions, as well as tools like files and images.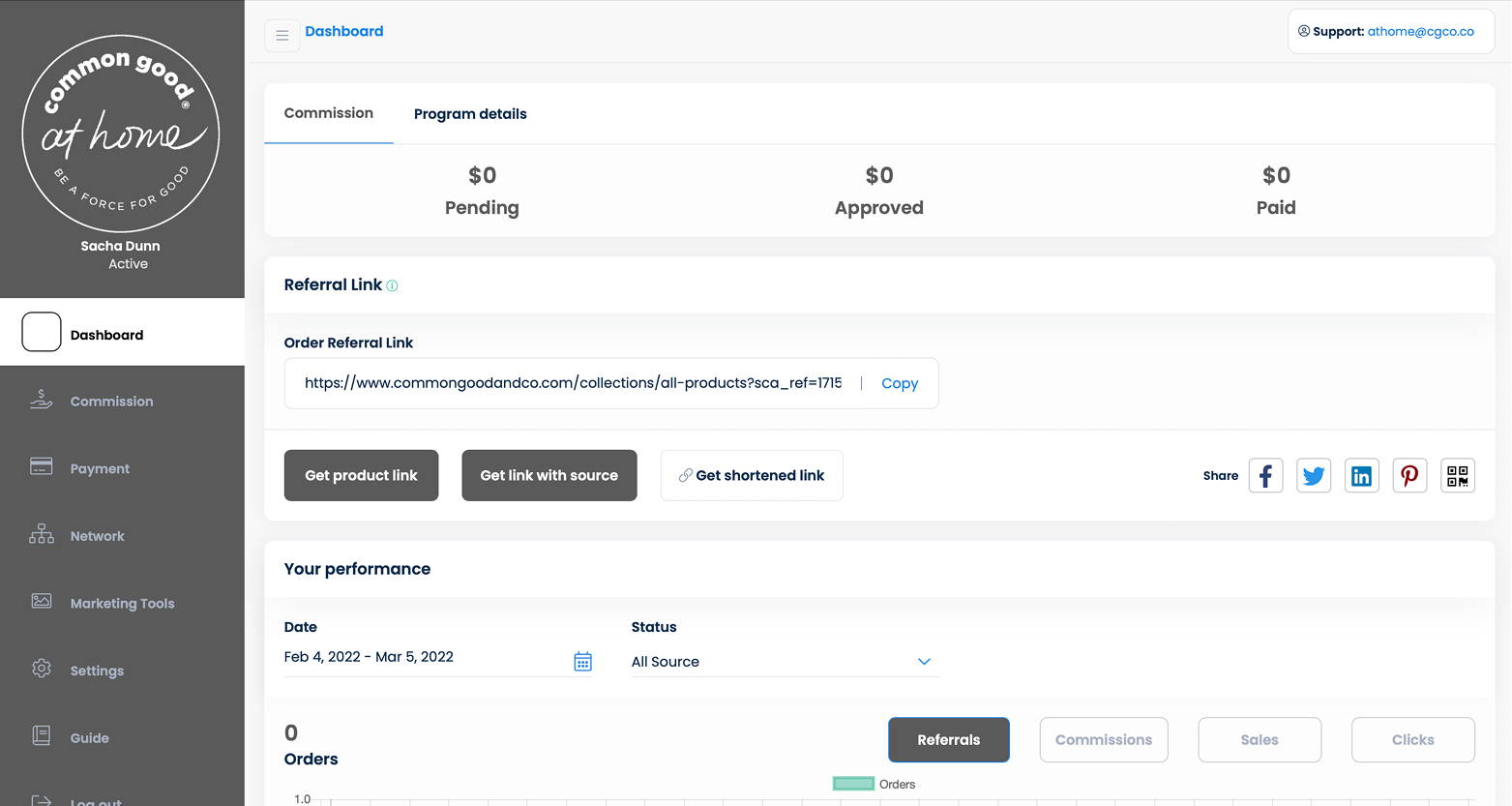 Step 3: Start growing your network

You can get started by emailing close contacts right away. When you're ready to start sharing with your wider community, come back and move through all the steps.

The first and easiest thing to do is use our intro email to share product and environmental information with your network
Hosting a party is a great way to share information about reducing single-use-plastic packaging. Scroll down for more about parties

Social media is a powerful tool to build your network. As a member, you have a unique coupon to share with your customers

Think about neighborhood businesses and non-profits who want to reduce single-use plastics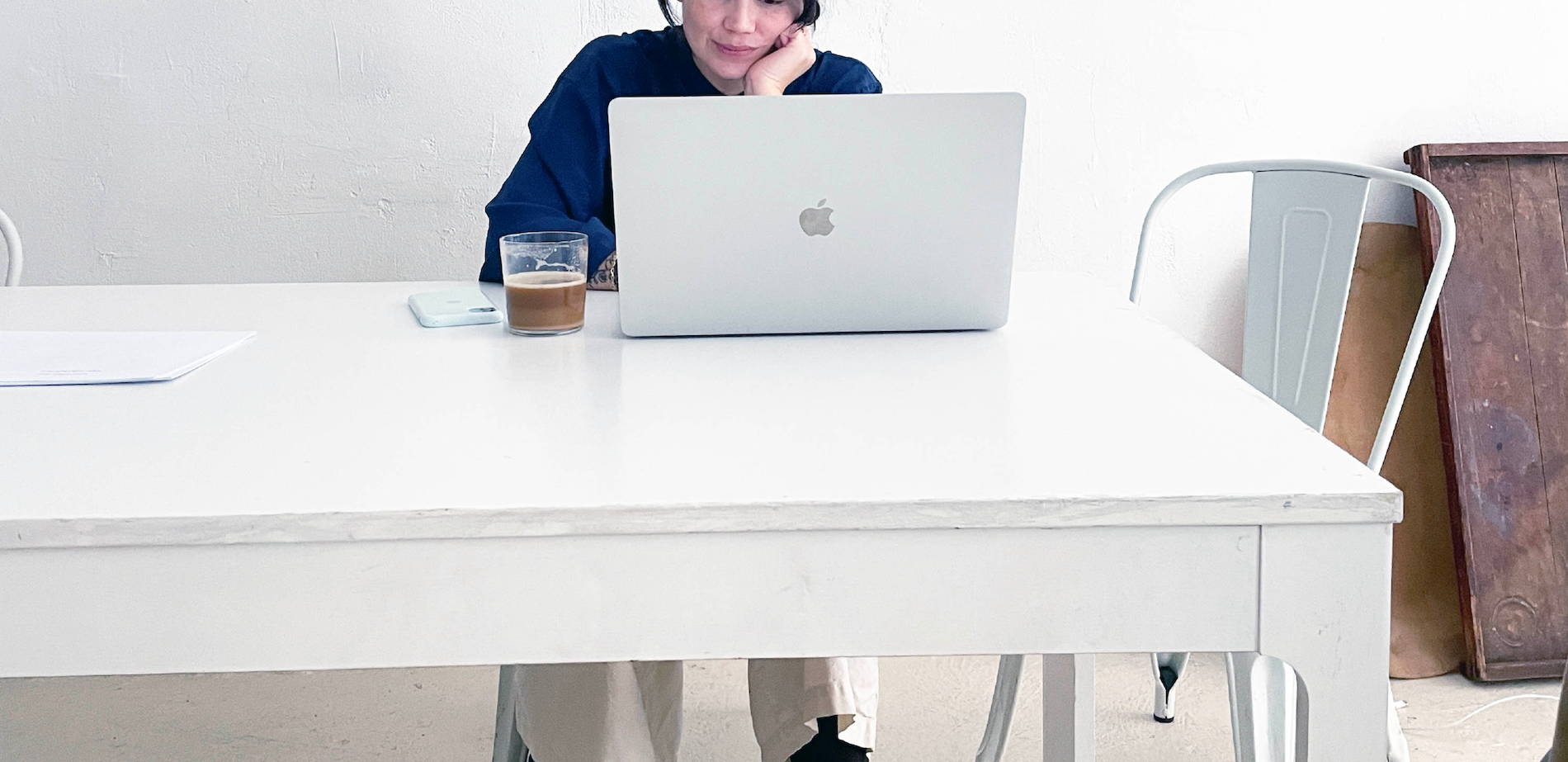 Send out that first email
Make a list of friends and family who will be excited about increasing their sustainability at home (and also think about who might not be excited but who might need a nudge towards living more sustainably). Send an email using our easy template.



You've read through our information slides but if you get a question you can't answer, email or chat with us so we can get you the information you need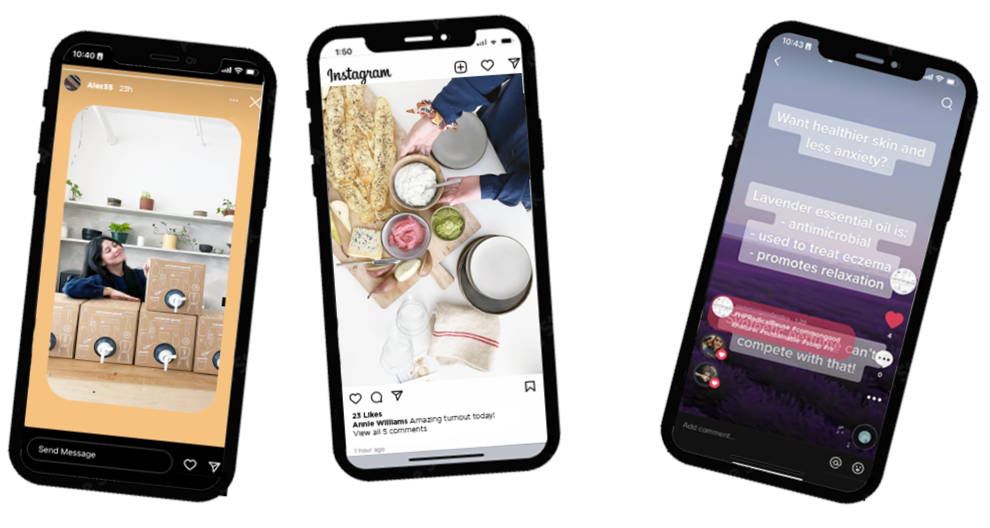 You can find images, guidelines, and more social media assets in your member portal. And
this quick guide
includes our handles and some hashtags you might want to use.
After the last few years, we're all looking to make personal connections, hang out together, chat, share a drink. You are a leader and people want to hear what you have to say. Gather a group of friends, family, and neighbors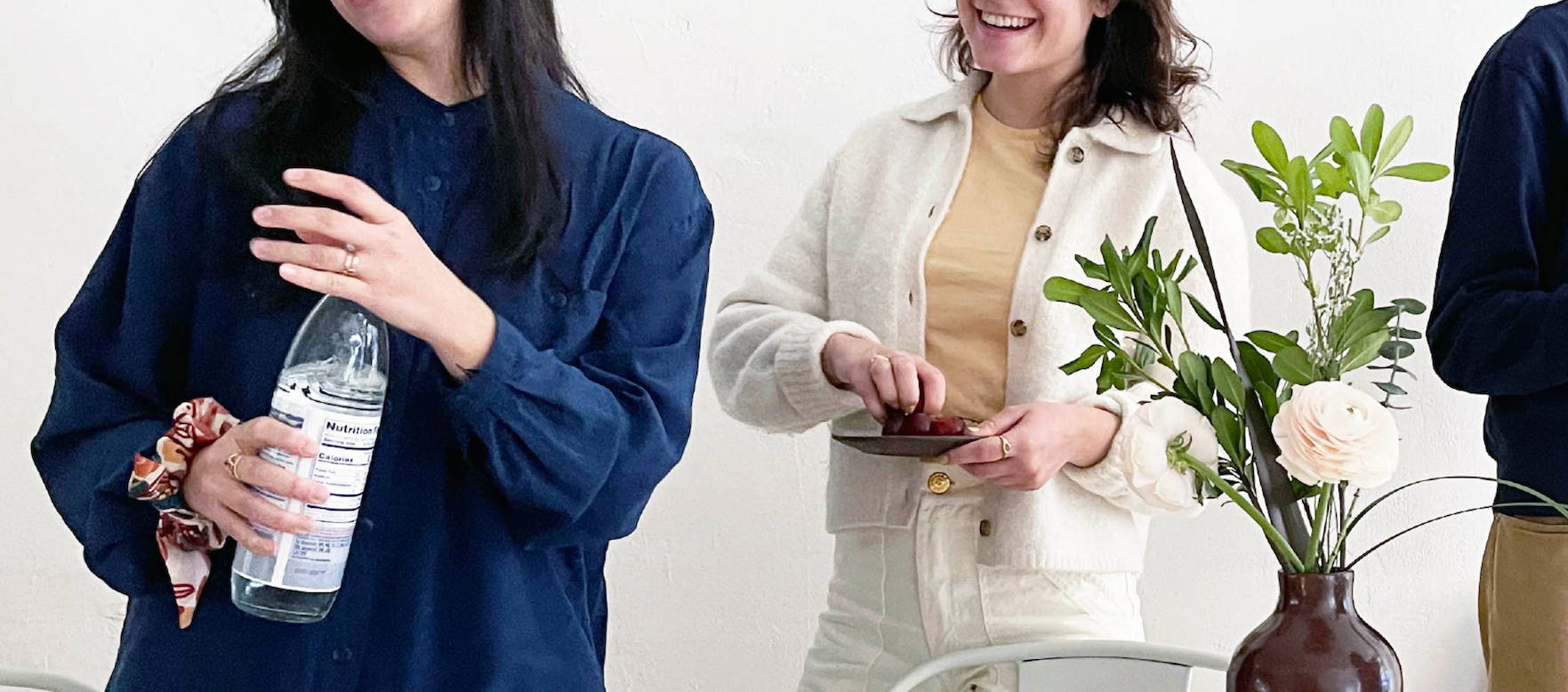 The more you put in, the more you get out. Here are some tips on how to make the program a success.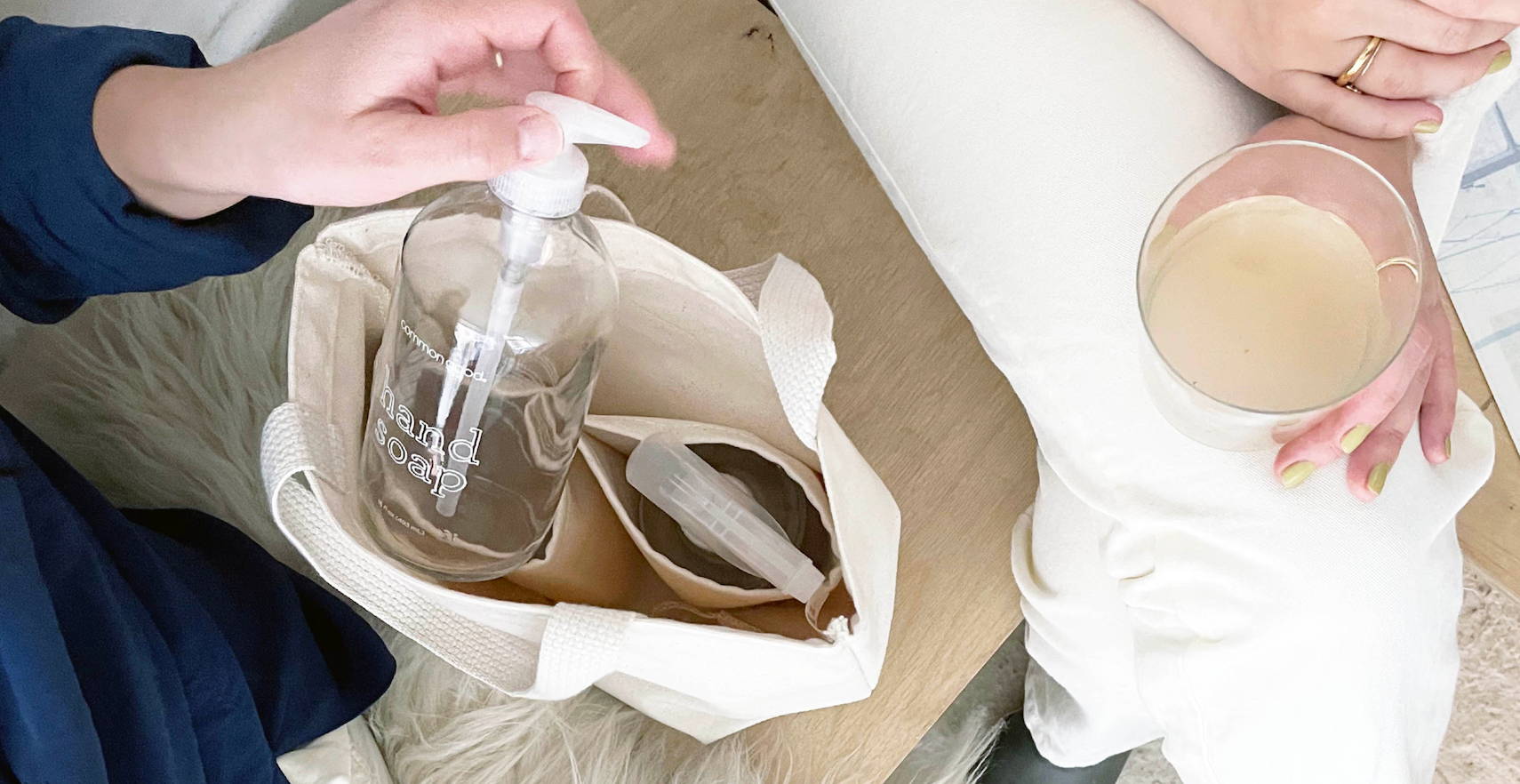 Here are some of the things we've learned about selling Common Good products over the last 10 years:

Be your natural, charming self. You don't need to hard sell anyone
Don't assume people know much about sustainability


People are often motivated by personal safety first
New parents and homeowners are open to trying something new
Keep it short and sweet
Showing and feeling are better than telling
Know the facts

Places to grow your network
Have a yard sale to introduce to your neighbors
Hold a lemonade and soap refill stand
School PTAs
Book clubs
Sports clubs
Neighborhood apps and social media
Restaurants and cafes
Daycare centers and some schools

Farmer's markets

Retail stores that have bathrooms and kitchens
Yoga, pilates, barre studios

Chiropractor, doctor, dentist offices
Vet surgeries
You know why brands send all those marketing emails? Because they work.
People trust Common Good because they trust the people who make it and sell it. That's us and our retail partners and now you! Getting someone to buy once with a discount is easy. Getting them to commit to refilling over and over again means gentle reminders and follow up.


We don't ever hard sell, which people appreciate. They also appreciate reminders to refill before they run out.
Consider having seasonal parties or sending out email updates when one of your customers is ready for a refill. Our data shows that most people need to refill every 45 - 90 days. You'll learn the refill cadence as you go.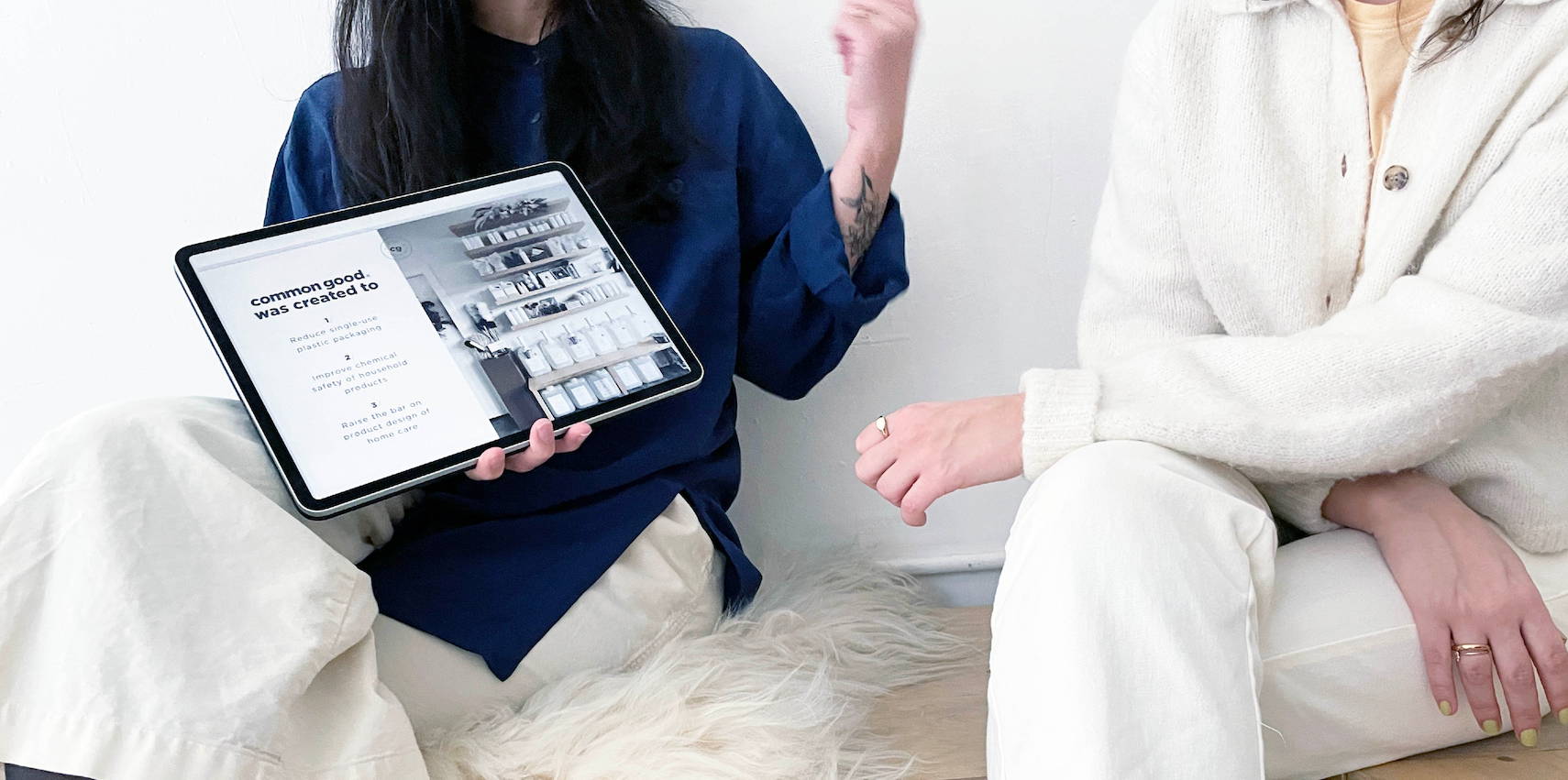 We're here to help you start your better-for-you business.
We're here to help during business hours and sometimes outside business hours too. Email or chat with us to get quick answers. If you need more detailed help, set up a phone call to speak with an advisor.



CHAT - via your member portal