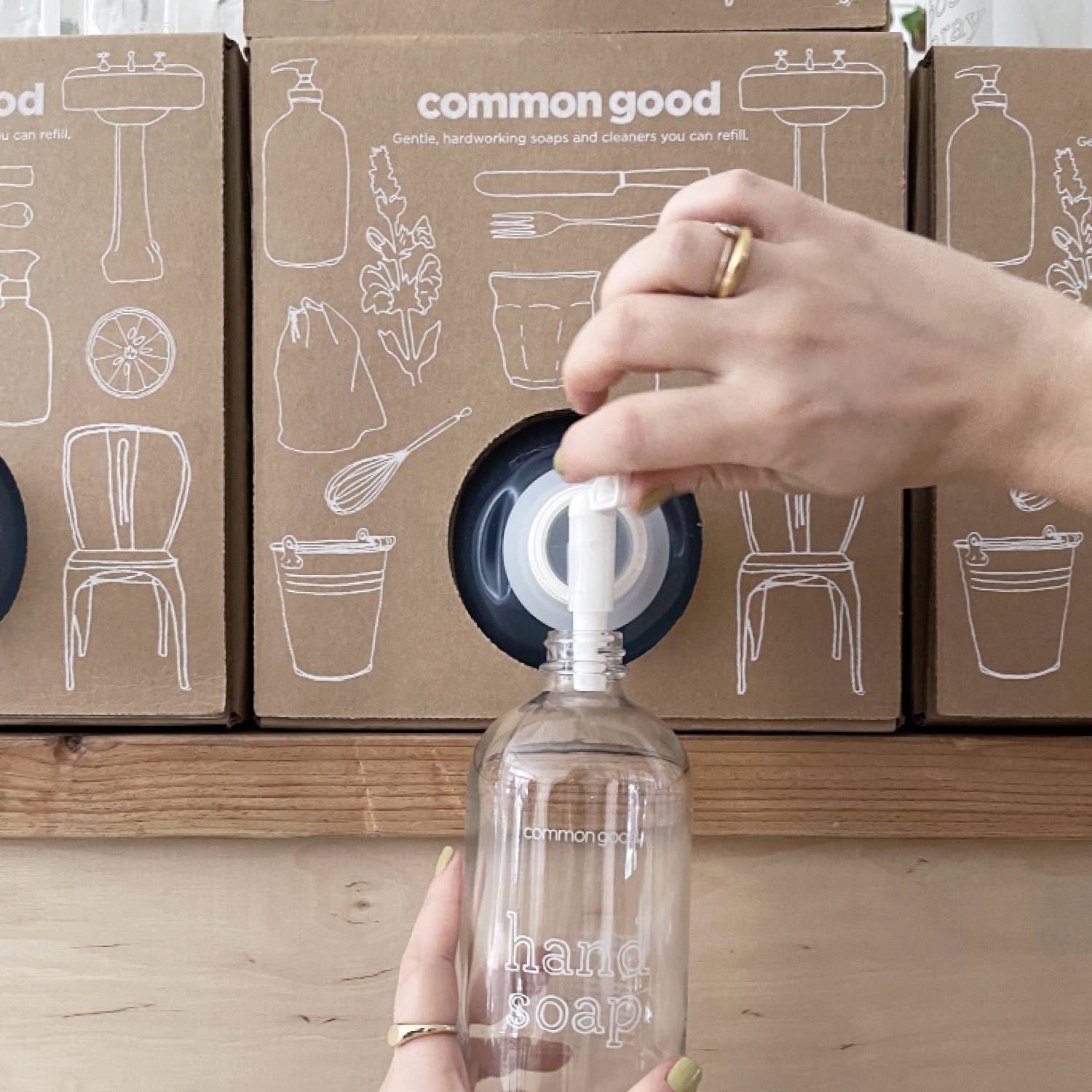 86% less plastic



65% post-consumer recycled cardboard

Environmentally friendly ink
Mono-material for easy recycling
LDPE type 2 plastic recyclable curbside
Collapsable packaging minimizes freight

Reusable spigot
Closed-loop program for plastic liners!
⬇ SCROLL FOR CLOSED-LOOP PROGRAM
Now you can set up a refill station anywhere. Stack and store your refill boxes in a dry, temperature-stable area.
Weighs 22 lbs
Measures 10 x 10 x 10 inches
Boxes can be stacked

Turn onto back before switching caps
Spigots may drip a little so use a drip catcher
Push tap to the right completely to shut off

Avoid storing in very hot or cold areas
If products freeze, gently warm and shake
Save the spigot for next time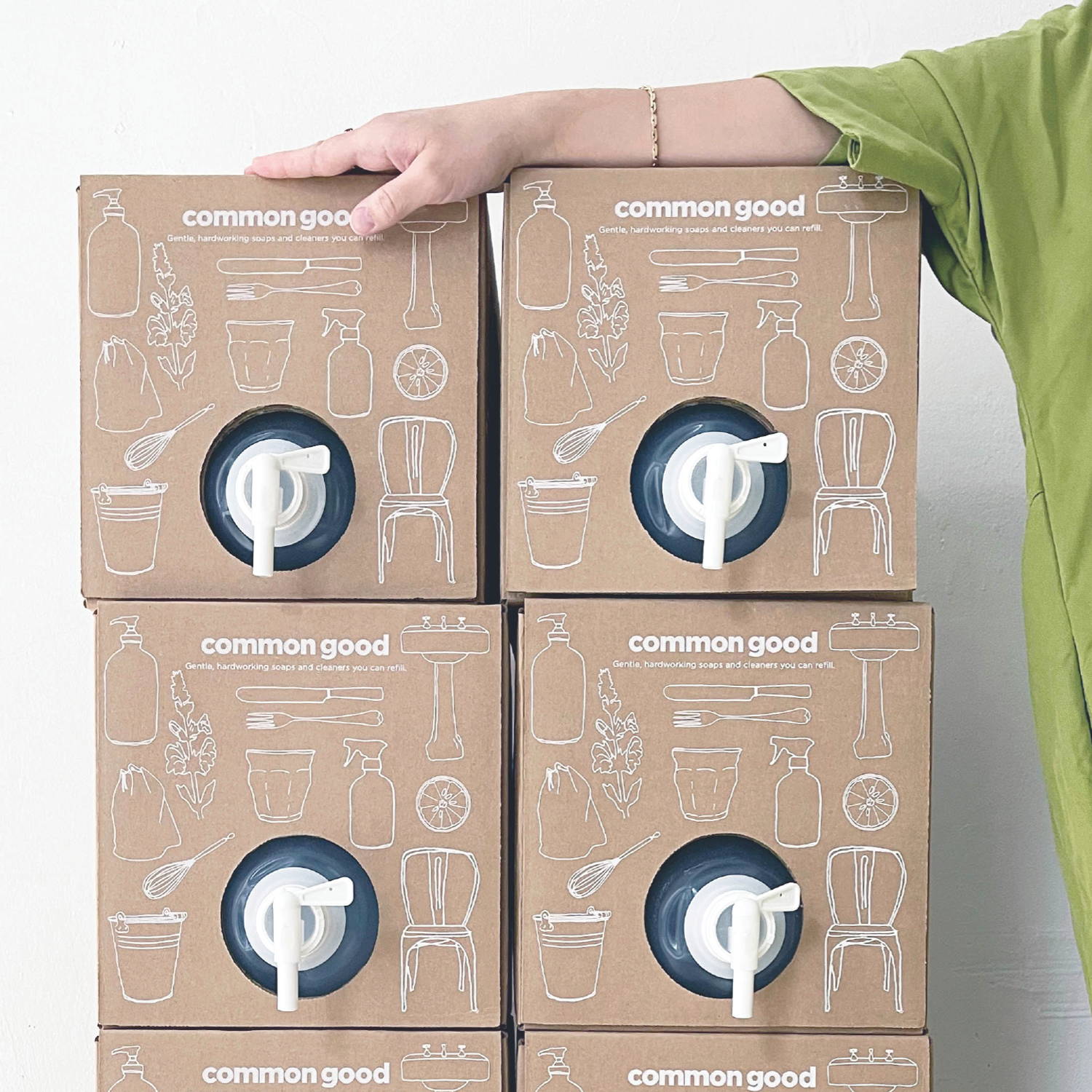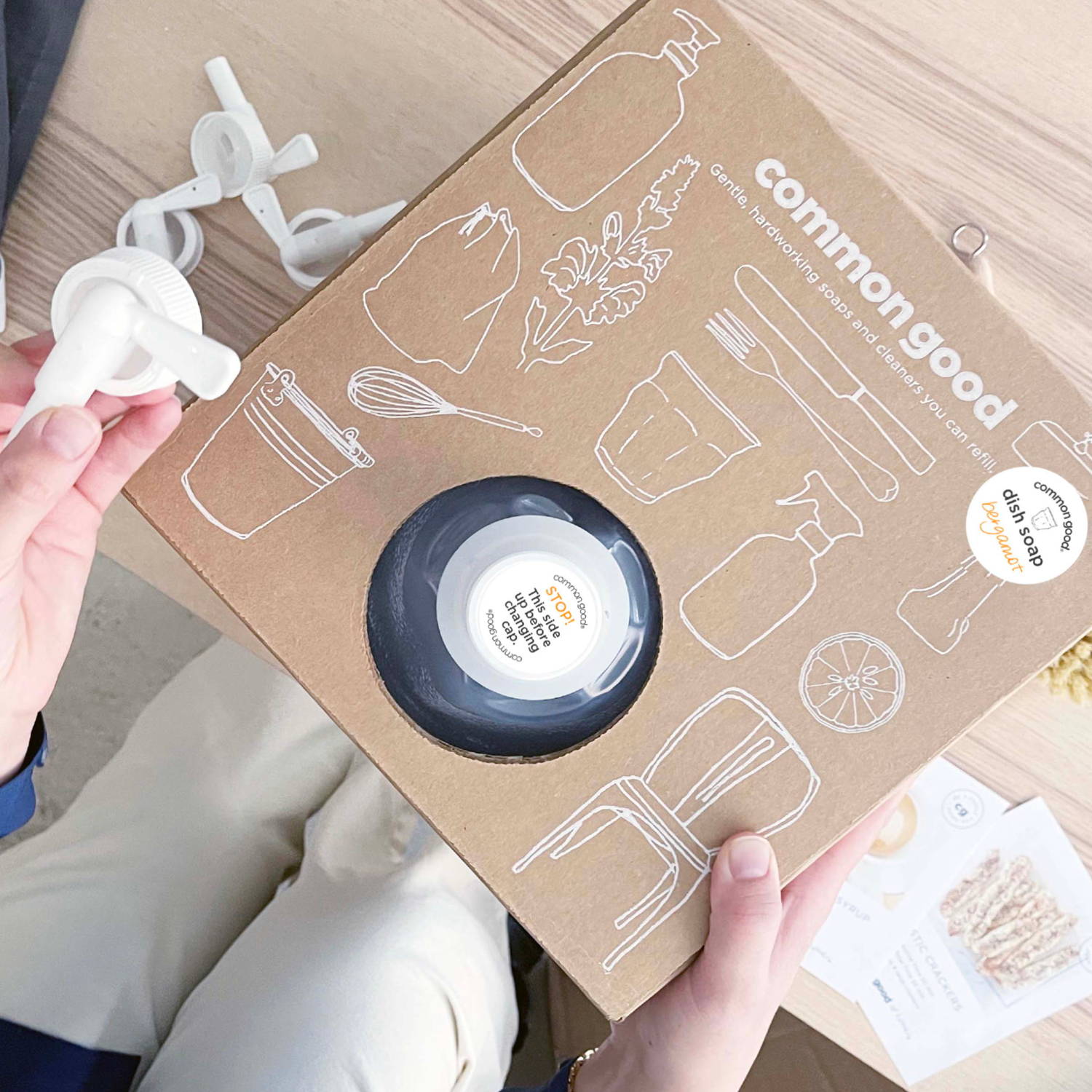 Turn the box on its back before unscrewing the shipping cap and applying the spigot. Opening the cap while the box is in the upright position will result in very soapy shoes!
Remove refill box from shipping box
Tip box on its back
Remove screw cap
Screw on spigot
Stand box upright with spigot facing front
Save the screw cap for closed-loop returns
Save one shipping box for closed-loop returns (or you can use your own box when the time comes
When a box is empty, remove the spigot
Tear open refill box and recycle curbside
Collapse plastic liner by pressing air out
Fold along seams
Screw cap back onto collapsed liner
Stack multiple liners and put them into the box
Fill out the return form to get a label
Apply the label to the shipping box and give it to UPS