We started Common Good because we were alarmed at the amount of plastic packaging our family was recycling each week. It seemed crazy to use those big plastic bottles just one time and then send them off on a truck to be washed and recycled and turned into another plastic bottle. We thought, isn't it better to keep that bottle and just refill it over and over?
Refill Stations
Common Good refill stations are an easy, economical way to reuse your bottles. You can refill both plastic and glass bottles and some stores even let you bring any container you like.


Refill is currently available for hand soap, dish soap, all purpose cleaner and laundry detergent.
Go to our
locations page
to find a refill station near you. Check the box that says refill stations and you'll see green pin pointers for those locations. Check with the store to make sure they have the product you want or email us at
info@cgco.co
.
Our refill stations are made from recyclable plastic (#2 HDPE). When we first started, we used to collect, clean and refill these containers to make sure we were reusing the plastic. Logistically, that was easy because we were just in New York City. Now that we're national, it doesn't make sense to truck the containers back to our facility and wash them with a lot of water. Our analysis showed that our carbon footprint was less if we asked our retailers to recycle their containers when they're empty. This HDPE plastic is collected at the curb as much as PET (#1) plastic. It will be turned into new plastic bottles.
We're working to remove as much plastic from our products as possible. We'll keep you posted.
COMING SOON! Refill Boxes
We're making refill boxes so you can refill your bottles, even if you don't live near a refill station.

After years of research and testing, we chose this bag-in-a-box packaging. Why? Because it's the only packaging that can hold soaps and cleaning products and is fully recyclable (did you know that those plastic pouches that hold everything now are generally not recyclable? They are made from a film with layers of different types of plastic, making it almost impossible for recycling plants to separate. This is particularly true with soaps and cleaning products.)

SO, we went with this bag in box so you can recycle each piece with a clearer conscience. See below for how to recycle the packaging fully.

Our new refill boxes use 83% less plastic than the equivalent bottles. This is a big difference but we'll keep working on this until we can get the liquid to you without any plastic.

As with all our plastics, none leach into the product, they're all BPA-free plastics and they're recyclable.

We will be starting subscription service on these products in the very near future.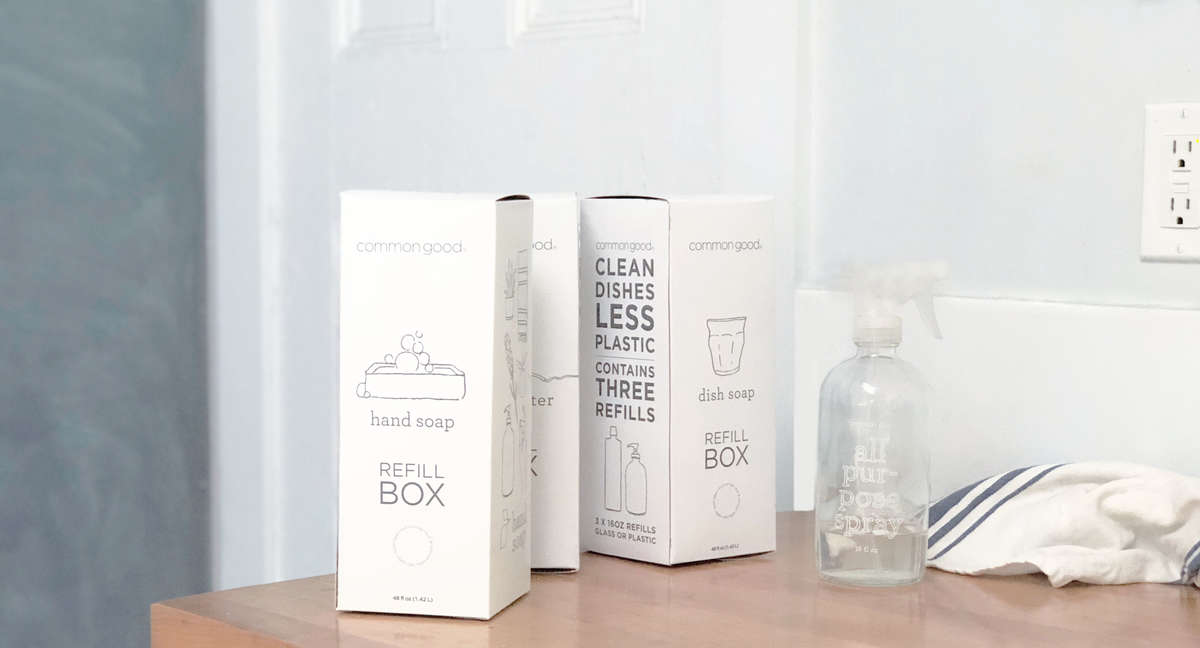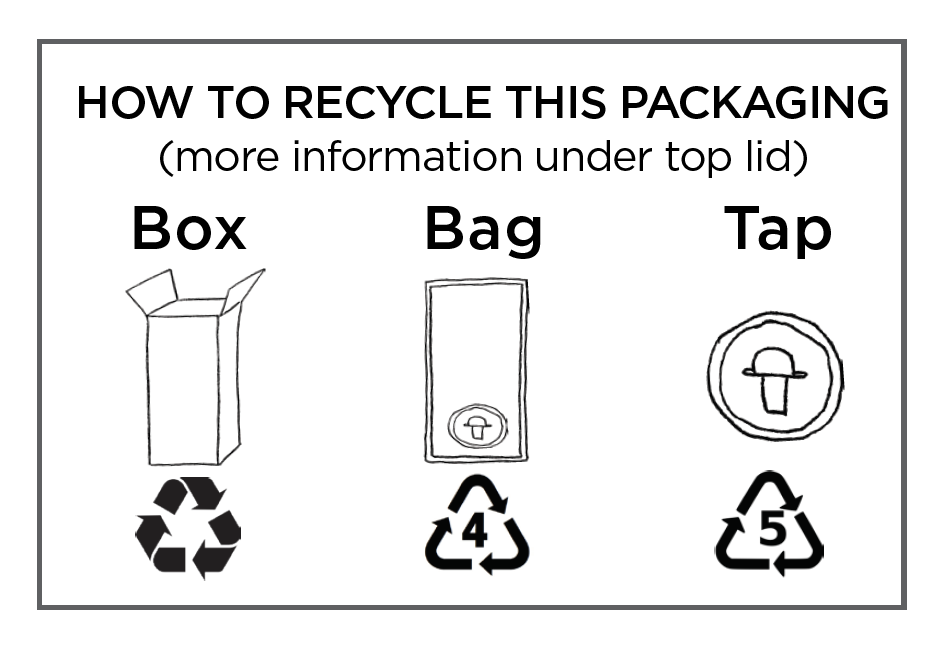 How To Recycle the Refill Box
STEP 1
Remove the bag from the box. Recycle the box with your paper and cardboard recycling
STEP 2
Cut the tap out of the bag. Rinse the bag so it's clear from soap and cleaner residue. The bag is made from LLDPE, a thin version of HDPE which is the type of plastic we use in our bottles. It is called #4 plastic and can be recycled along with plastic shopping bags.
STEP 3
The tap is made from polypropylene and can be recycled with #5 plastics
You can find out more about these types of plastics and recycling at the
EPA's website
. And check with your municipality for when and where to recycle.