What is Common Good
At Home?
Common Good At Home is a community-based selling program where you share the products you love with the people you know and get paid when they make purchases.
All you have to do is apply. Once accepted, we'll send you complete information about the program. You can order your starter set and get selling right away. There's no obligation to when you apply.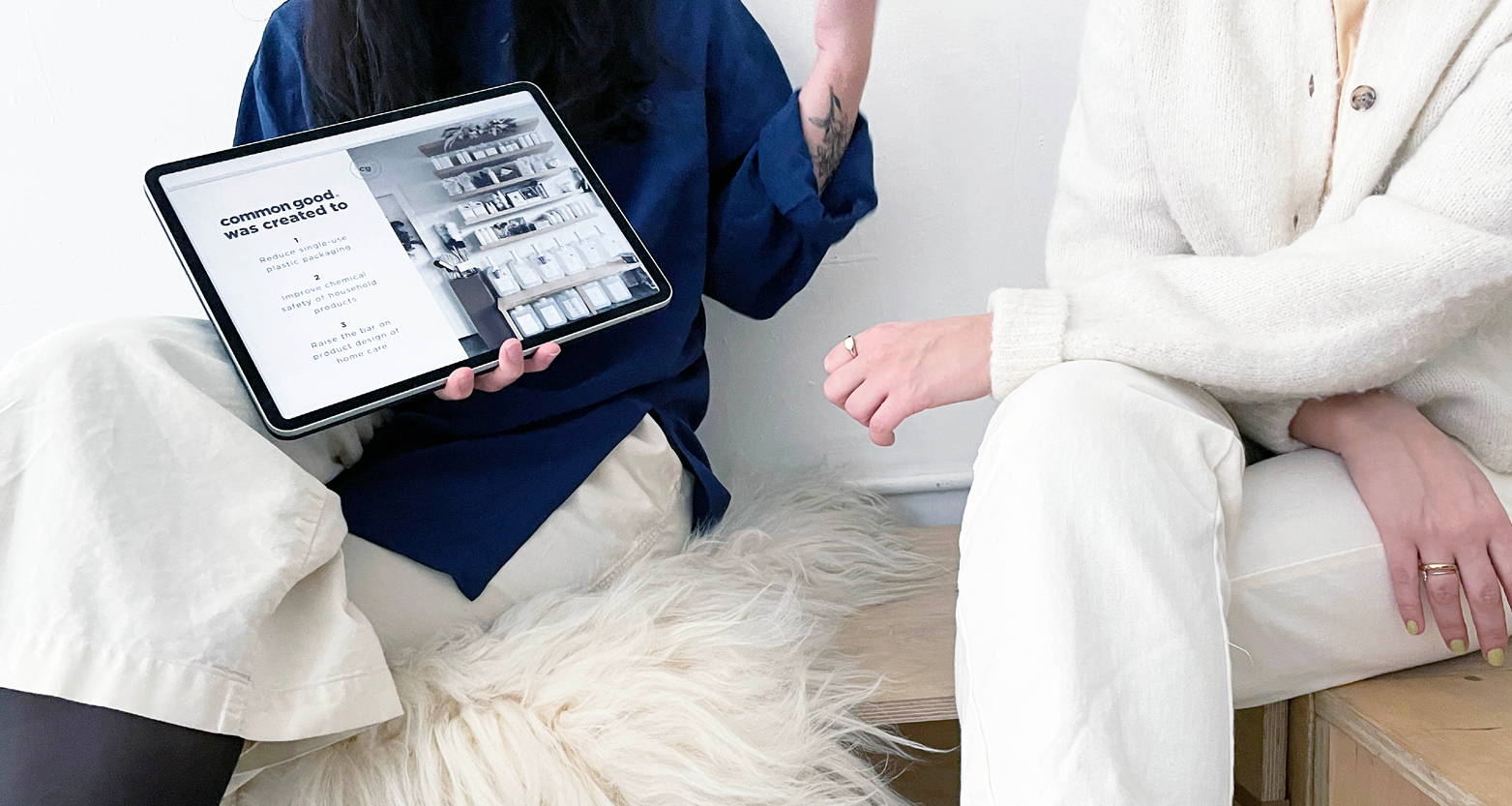 Built For You & The Common Good
Whether you want to start small and online or build a refill station business, you can make an income on your schedule while creating a more sustainable community.
How does it work? Choose from these options: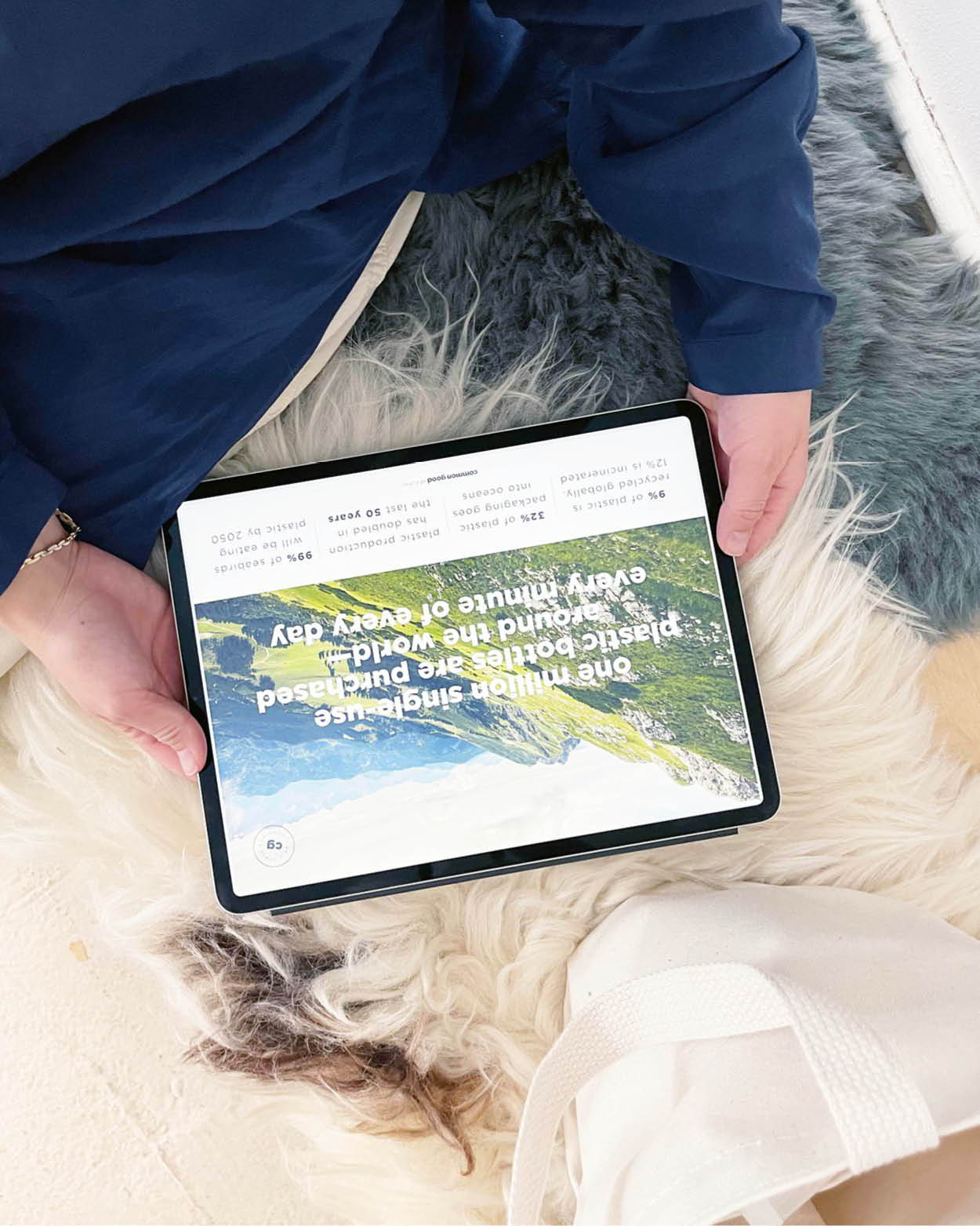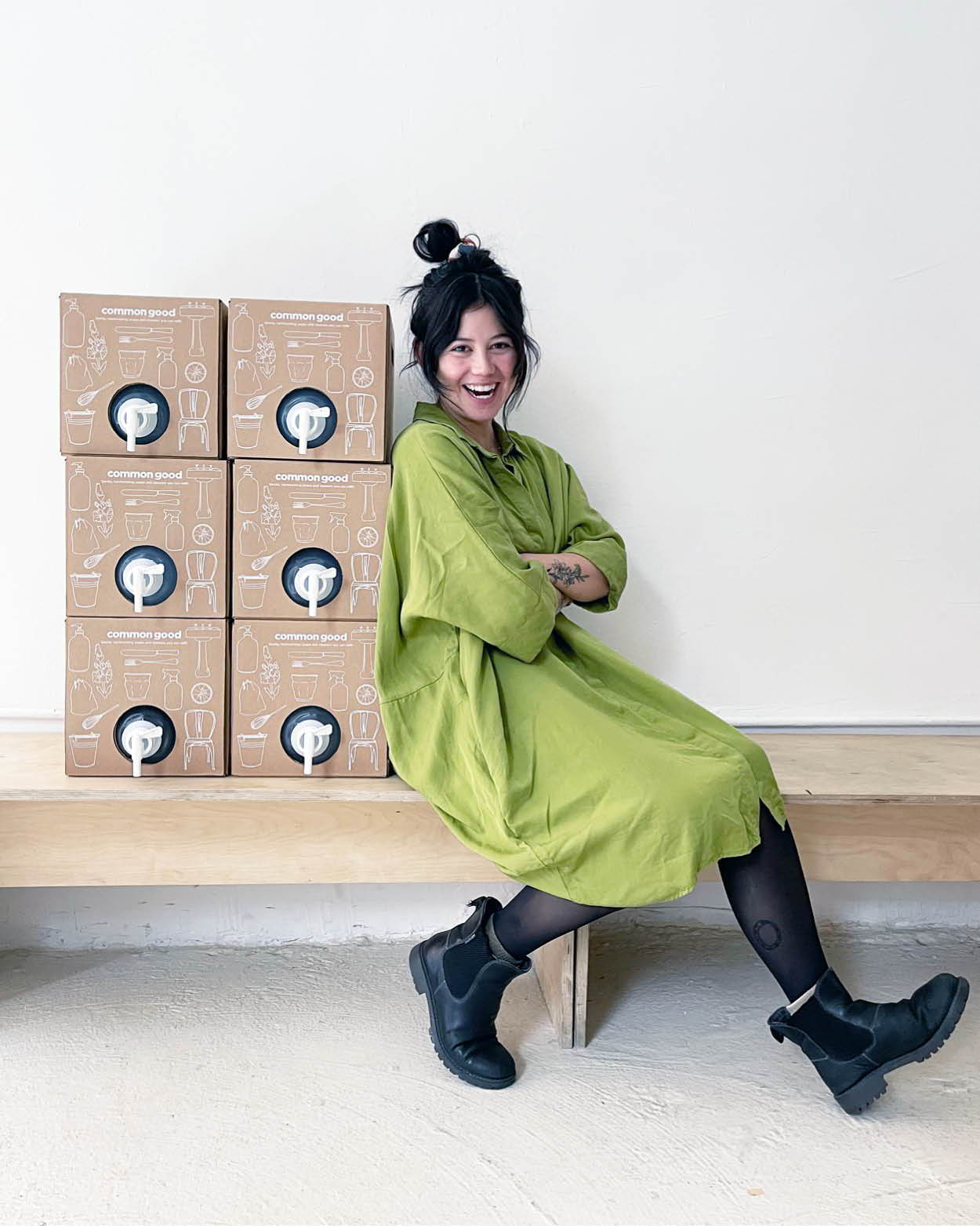 When choosing which program is right for you, consider how much time you have, whether you enjoy meeting people in person, and your financial goals. Keep reading to learn more.

Common Good At Home Online
referrals earn commissions on every sale. You can also earn bonuses when you introduce a new member and they sign up. And you'll earn small commissions on the sales they refer. And to show our appreciation, we'll reward you for milestones and sharing along the way.
In addition, you can choose to host a
Common Good At Home Refill Station
, you decide what you want to charge for refills but as a guide, we recommend charging double what you buy the product for (so if you buy a product for $10, you'll sell it for $20). This program is more like starting a small retail store from home.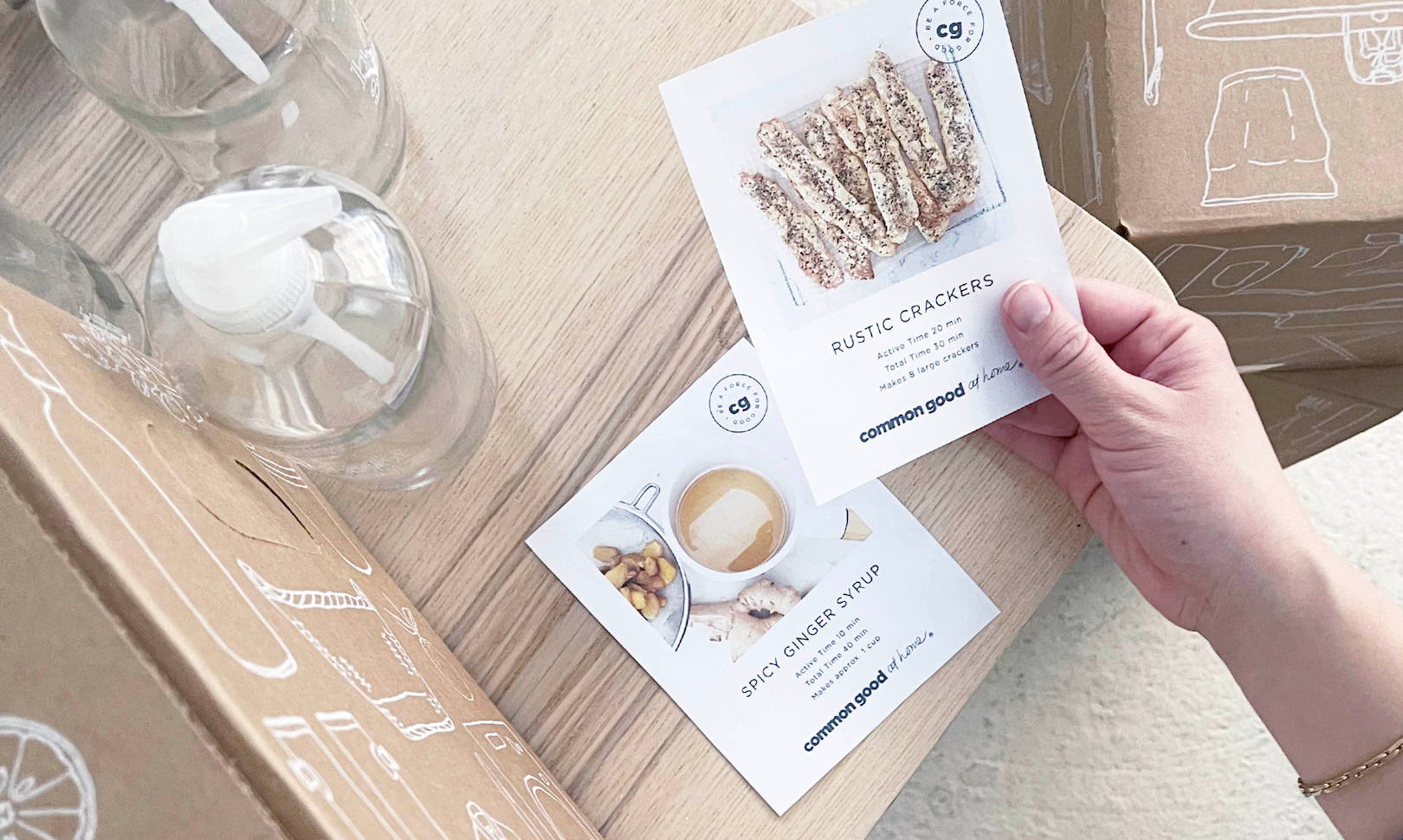 Every new member receives a welcome packet including digital tools like information slides and music playlists, printed recipe cards, business cards, and if you host a refill station, totes and aprons too!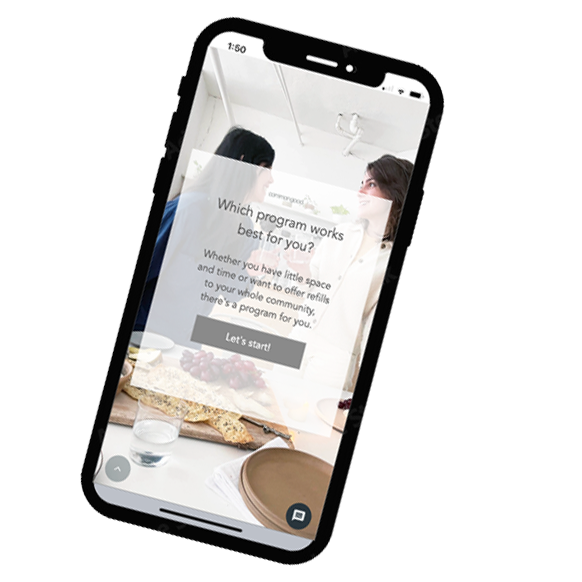 Can't decide which program is best for you?
Take our short quiz to find out which
of our three programs is for you!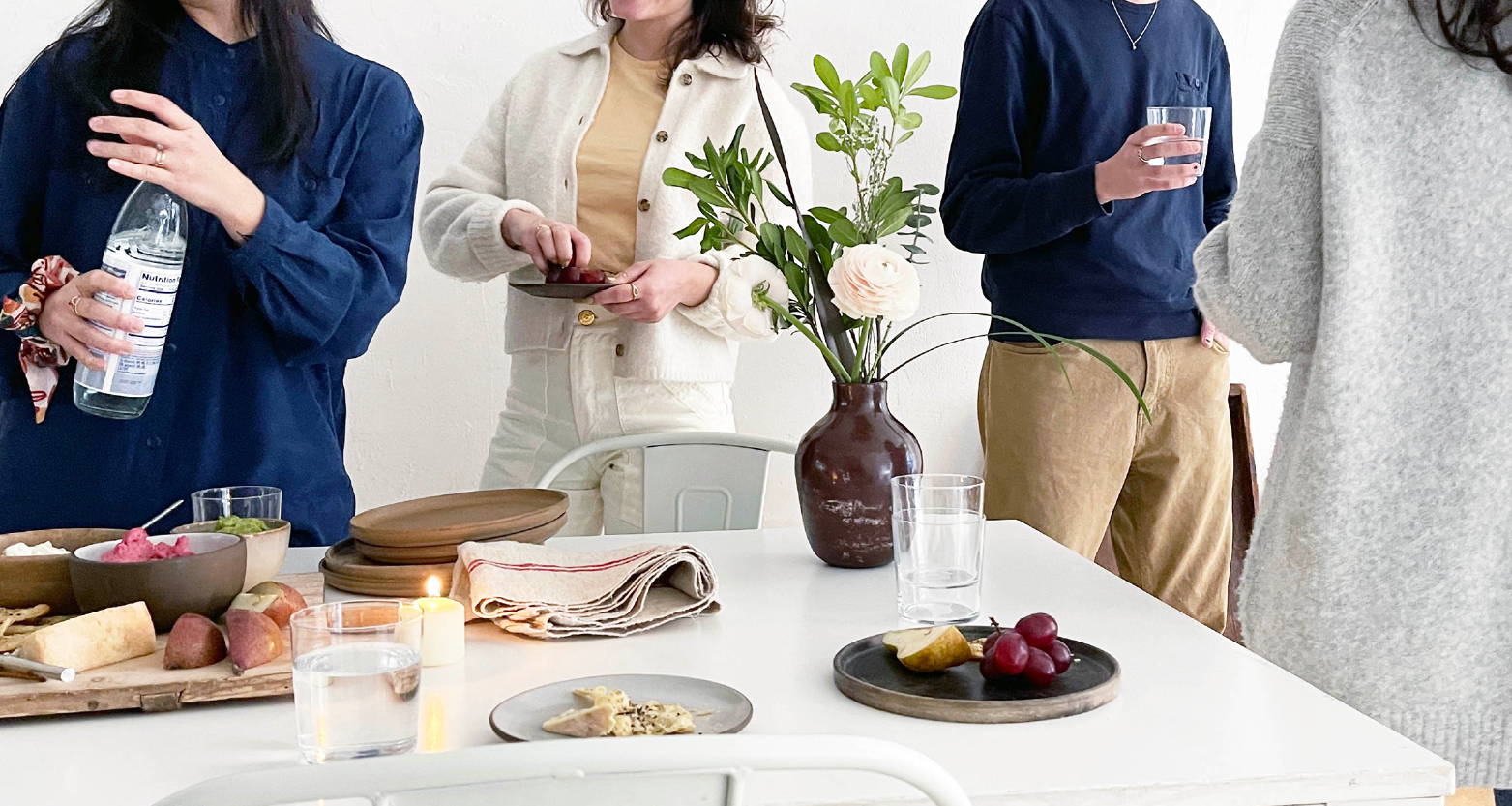 How we help you start your business

Help deciding which Common Good At Home program is best for you

Advice on how to sell and grow your network
Environmental facts and figures to keep you and your customers informed

Party tips, playlists, recipes, and more

Guidance on tax compliance (if necessary)

An easy online dashboard to track commissions, referrals, and network
Chat support during the day and phone support by appointment
I launched Common Good in 2010 because I wanted safe, refillable household soaps and cleaners to use in my home. I also wanted the flexibility to work part time while my kids were little.

I've heard from so many people saying they wanted the same things. That's why I'm thrilled to share Common Good At Home with you!

We created Common Good At Home so you can set up a refill station anywhere. Or if you don't have time or space to host a refill station, you can refer people to buy refills online.

If I've learned anything over the past 10 years, it's that community is key to raising awareness around sustainability. What better way to do that than to gather (covid safely) with friends, family, and neighbors, share a drink and chat while reducing plastic and earning an income!

This is the beginning of a new era of Common Good. I'm excited to build something great with you.

x Sacha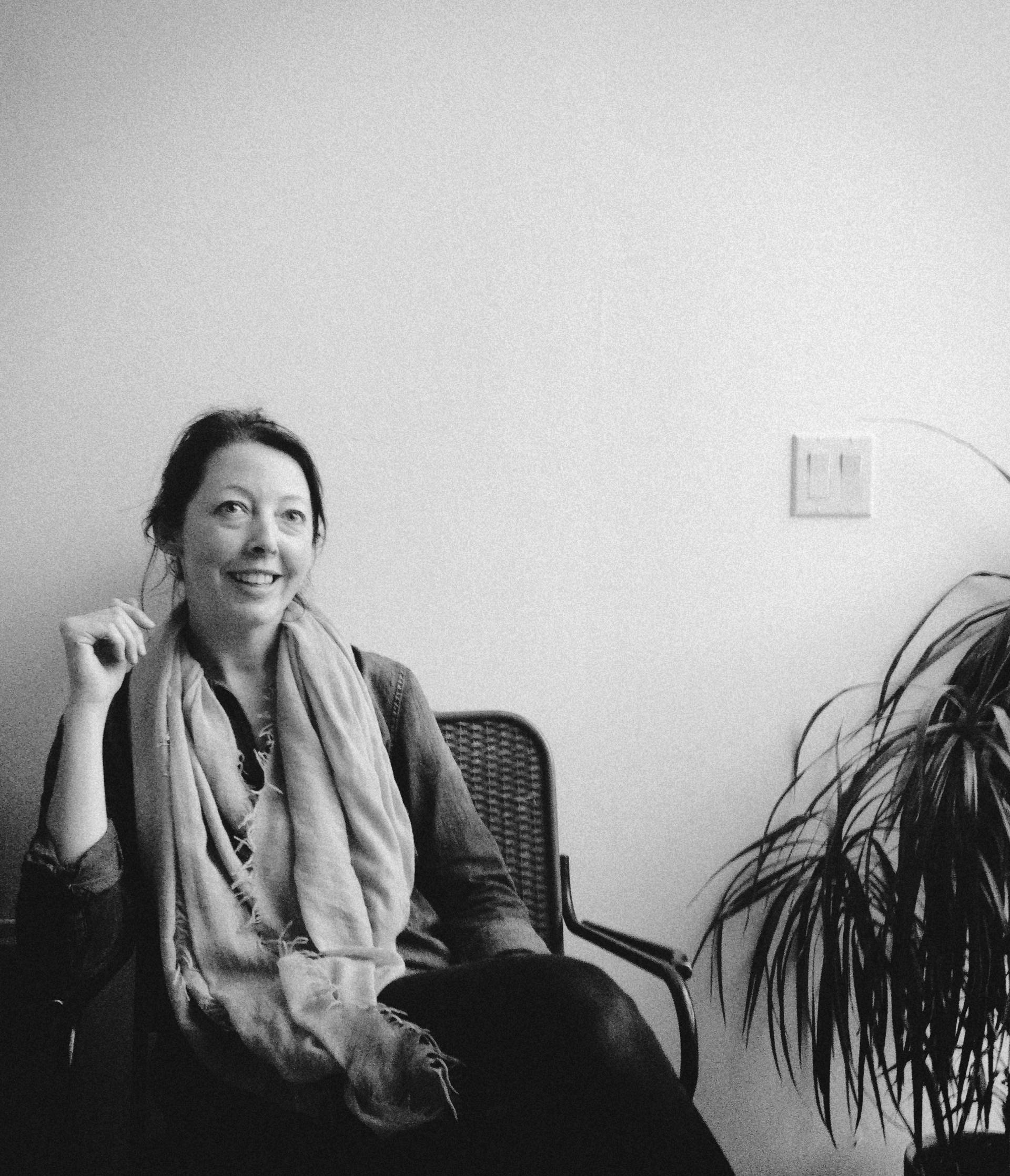 Common Good makes no express or implied warranty as to the success or profitability the member will have from joining Common Good At Home programs. Success is predicated on many factors including but not limited to effort put in by the member, skills, network size, and location.
Follow us @commongoodandco
Tag us #commongoodathome