Make sustainability your business! Join our new business-in-a-box program.
Common Good At Home is a simple way to start a refill station business. Work from home, on your schedule, and lead your community to a cleaner future.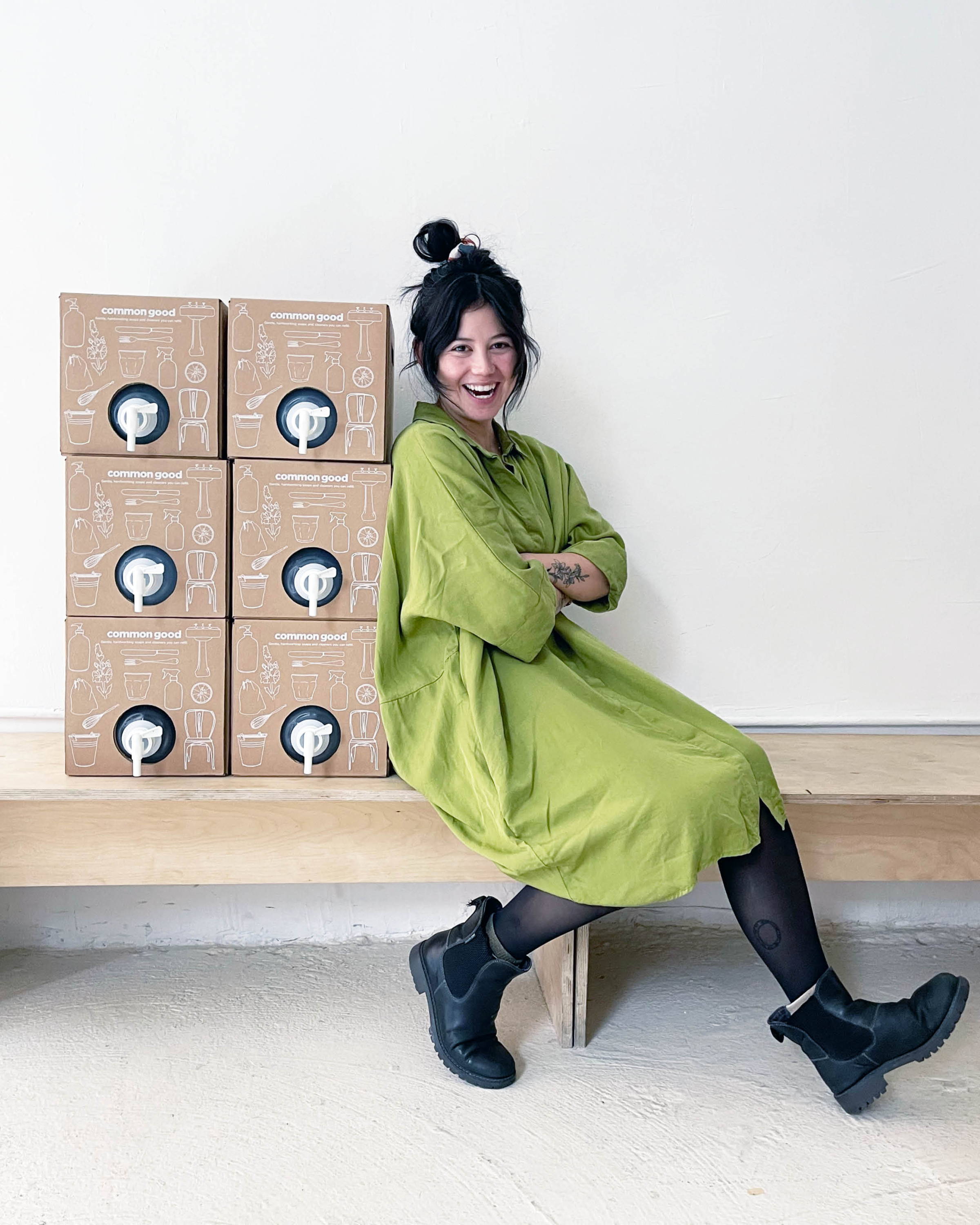 We are launching a new and exciting beta program geared toward our best customers to sell the products you already know and love, right out of your own home!
Like a brick-and-mortar retailer, you buy at wholesale prices and sell at retail prices. Whether it's to neighbors, friends and family, or businesses you frequent, your potential customer pool is endless! You control how much you charge, when and- to some extent- where you sell. It's your home-based business that you run on your schedule. And the best part: you're earning an income by living your values.
The biggest worry will probably be ending up with extra soap that you can't sell. But we're here to make sure that doesn't happen. With over 10 years of experience, Common Good wrote the book on how to do this and we want to share that knowledge with you. And because you're already evangelists of our products, we're confident you'll have no problem bringing Common Good to the masses!
We will only be opening the program up to a limited amount of participants, so be among the first to get in on the ground floor of this exciting new venture!
Ready to make sustainability your business?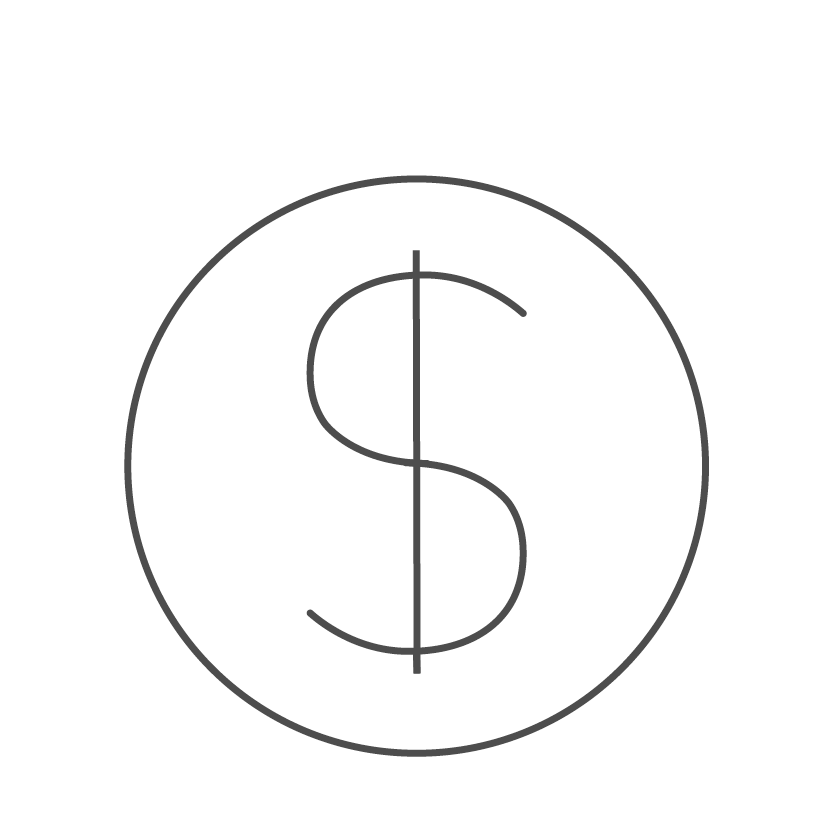 Like a traditional retailer but without overheads like rent and staff. Although from what we've seen, kids love working refill stations!
The schedule and location of your operation are your choice. You can open just on Saturdays or turn it into a full time business. It's up to you.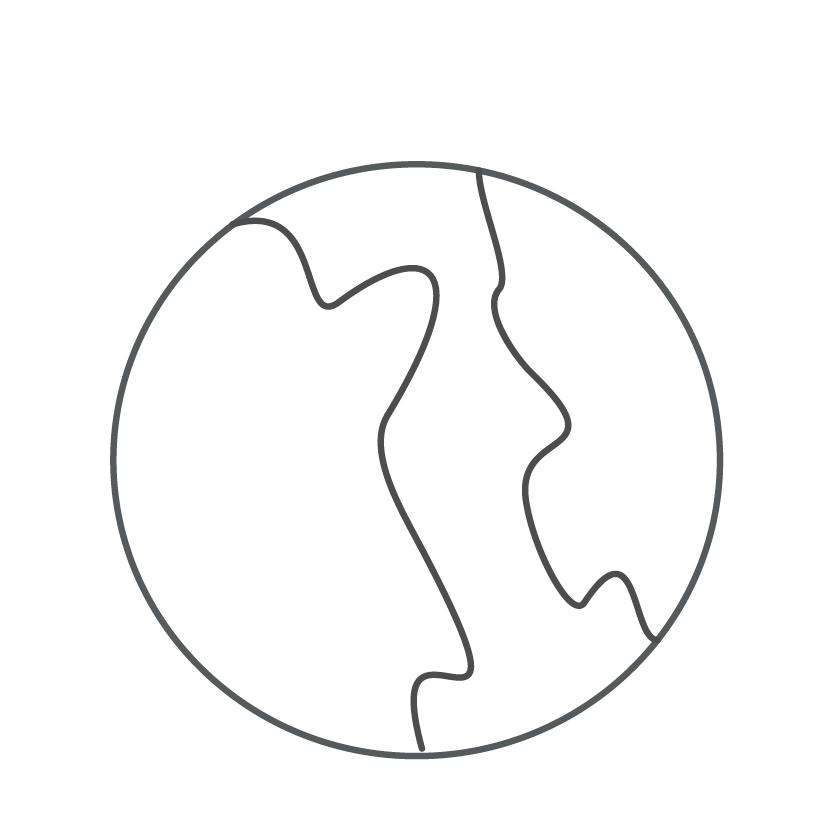 Earn an income while living your values. Our communities need leaders to guide us in living more sustainably, why not be one of them?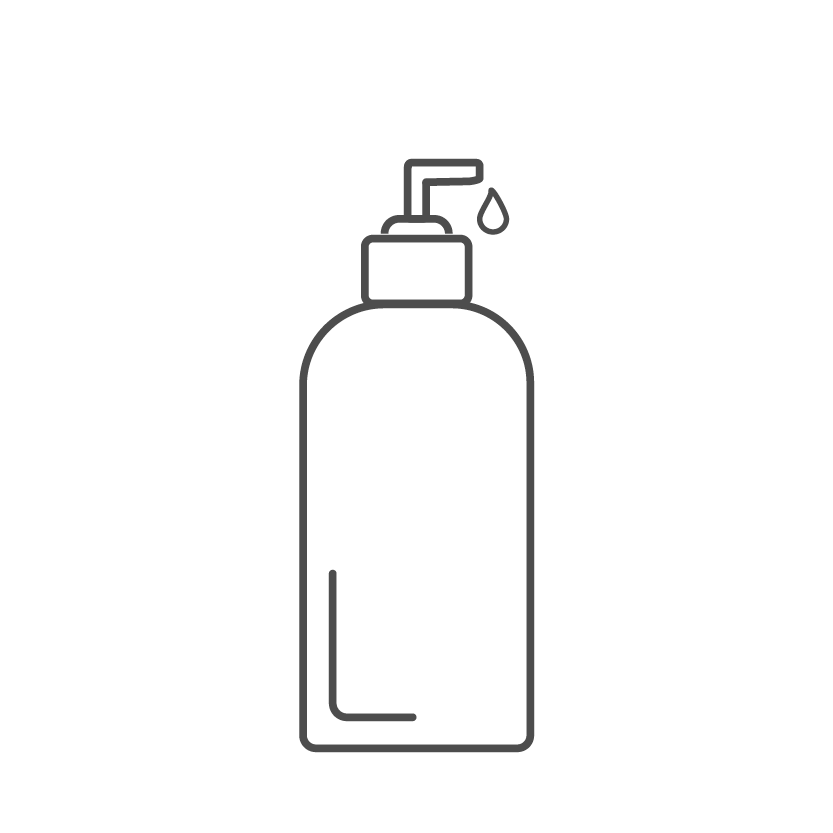 No hidden fees or big commitments. Just selling refills and keeping plastic out of the environment on your schedule and your terms.

Ready to get started?
Fill out our simple application form
. We'll ask you some qualifying questions to make sure you're not in a zone with an existing refill station. We have retailers who stock Common Good and it doesn't make sense for anyone if we offer too many locations in one town or neighborhood. That said, most of the country is open, so don't hold back from applying because you're afraid there might already be a retailer in your area!
We'll also ask you a bit about yourself and why you want to join Common Good At Home. Prior experience running a business is not a requirement to join the program, so feel free to go for it. We're sure you can take the idea and run with it!
Applications are reviewed on a first come, first served basis and we will respond as soon as we can.

Once we've verified that you're not in an existing territory, you'll get an email with an invitation to create an At Home Wholesale account. You'll also get a link to our Set Up Guide, which will walk you through next steps. (Don't worry, it'll be easy)
Just like setting up an Etsy store or selling at a market, you'll want to put thought into how to build the foundation of your business. Think about who you'll tap as potential customers, like your cousin Sally who's forever searching for the cleanest products to use around her kids, your neighbor Joe who is always looking for more sustainable ways to help the environment, or your favorite restaurant down the block who could stand to upgrade their hand soap.
There are business basics to think about as well. Sales tax, income tax (and deductions), payment platform, insurance, etc are all important factors to consider. It sounds daunting but we assure you, it's not that hard. Just follow our step-by-step guide. We'll also offer some tips on services to look into so you don't have to reinvent the wheel.
If any of this feels overwhelming don't worry, we've got you covered. We will schedule an onboarding call with you to go over the ins and outs to get you started, including how to set up the platform and handle taxes, which products you might want to sell, and how to let your community know what you're doing.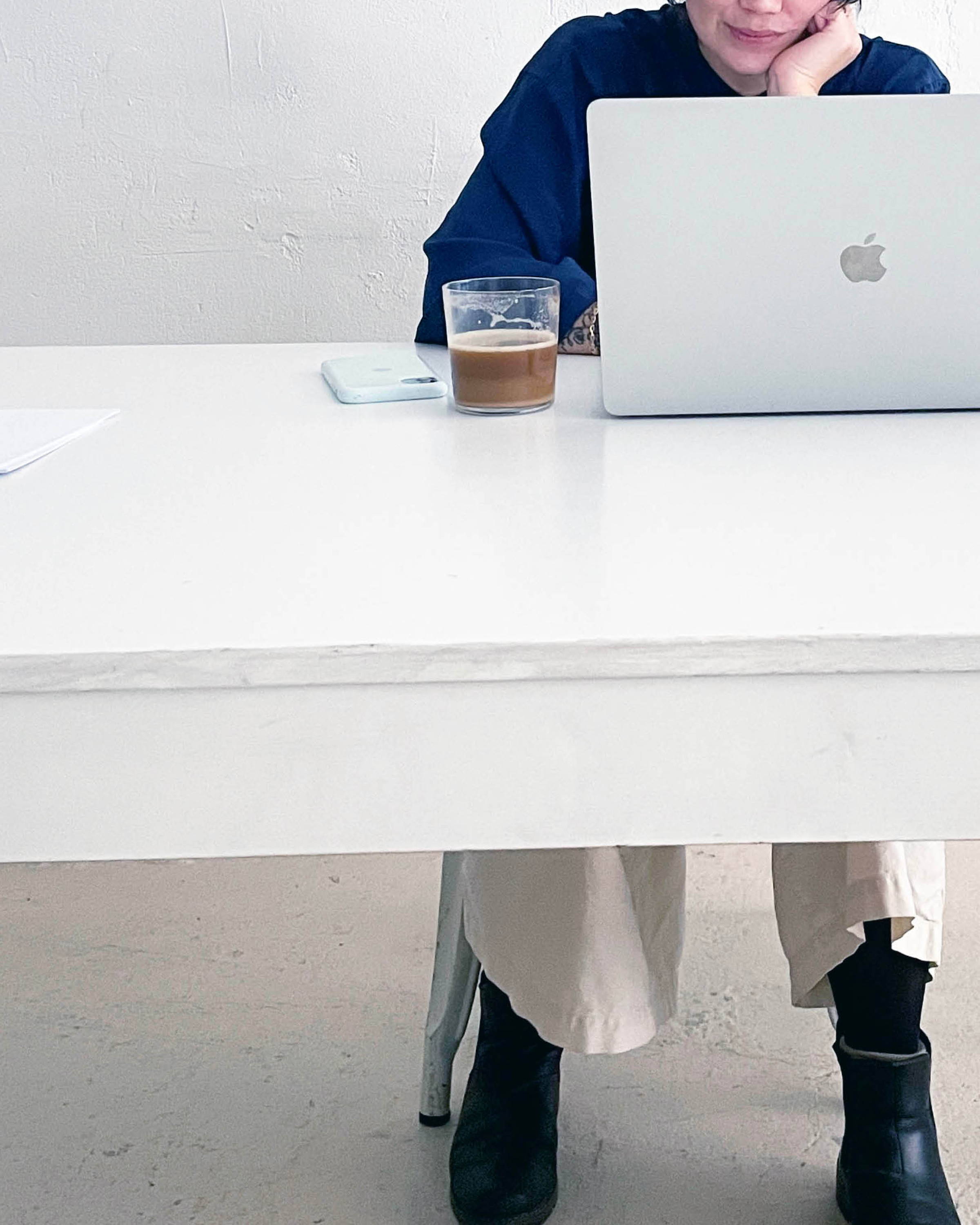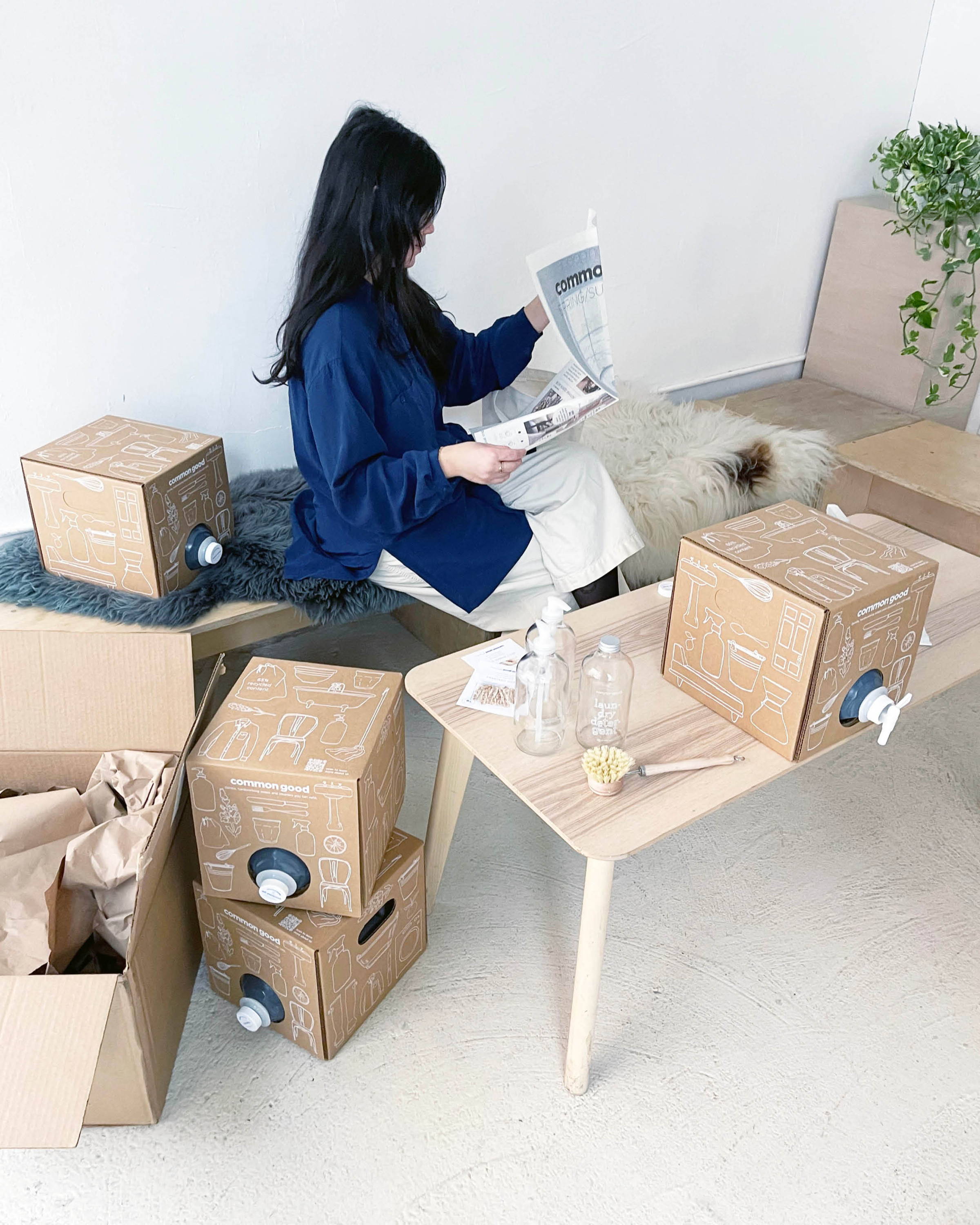 We've created some simple Common Good At Home Starter Sets to get you going, but you can also order anything from our wholesale catalog and mix and match. And reorders are easy! Just purchase whatever you want; everything you buy is 40% off retail prices and if you spend a minimum of $200, shipping is included. Scroll down to see pricing on some best sellers.
Which brings up the question of pricing! The general retail rule of thumb is to take the wholesale price and double it. So, if you buy a product for $10 you'll probably sell it for $20. But it's up to you what to charge, especially with refills. You might decide to offer lower cost refills for your first customers. Or maybe you want to discount the bottles. The choice is yours! And don't fret, we have worksheets to guide you on how to price the products.

Setting up a refill station
Where should you set up a refill station? Anywhere! In the garage (although we do encourage you to store in a temperature-controlled space), the basement, pantry, under your bed? Our refill boxes measure 10x10x10" and are stackable, so they fit neatly into a lot of places.
If you're comfortable bringing your neighborhood customers inside your home, great! If not, you could choose to meet people at your front door, or even offer a delivery service for an added fee.
Check out some of the sets and products you can buy below, all listed at their At Home wholesale prices.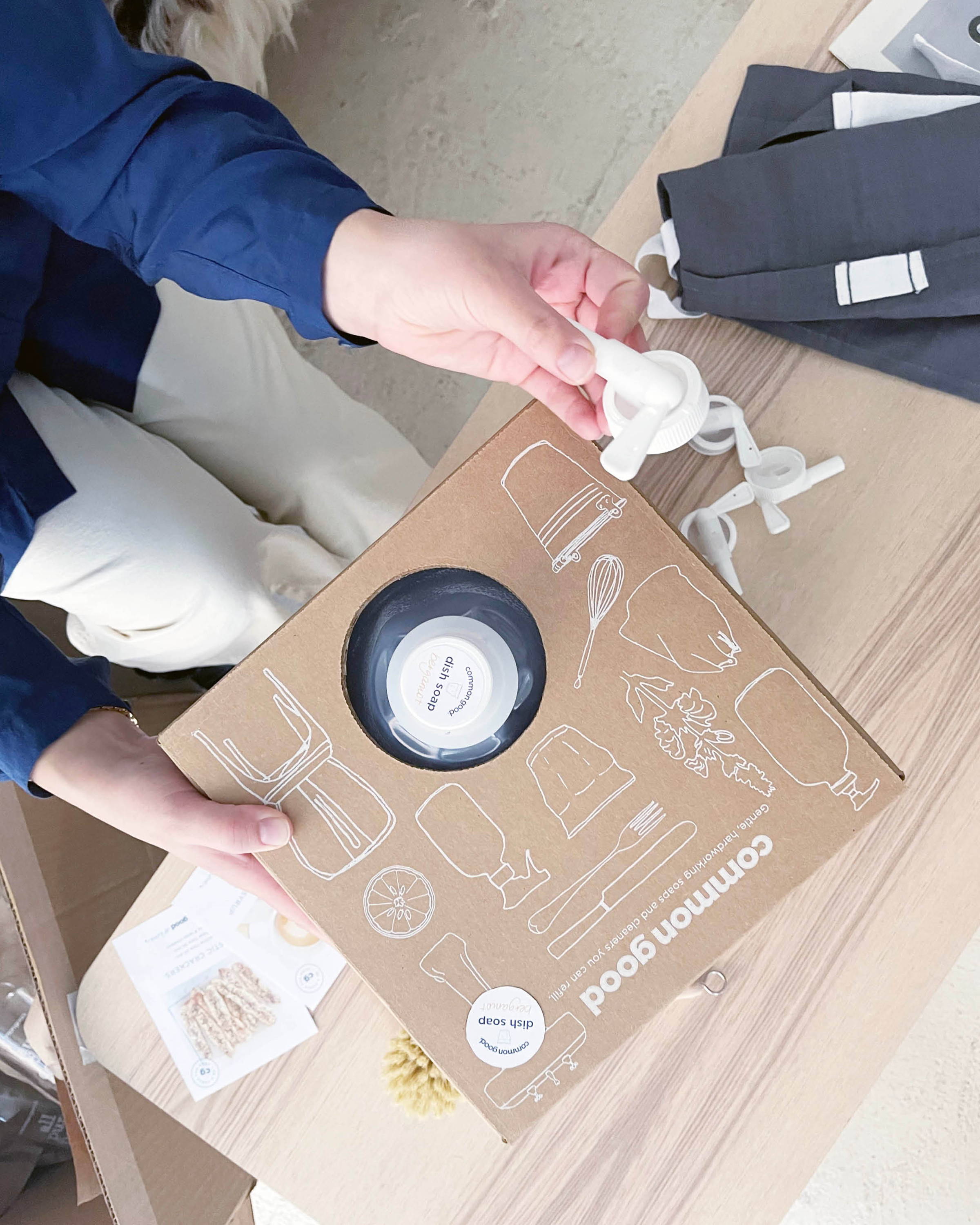 Wholesale $50.28
(Retail $83.80)

Common Good has been selling refills for over 10 years, so we know how to get you moving in the right direction.
We'll give you everything you need to get started including email templates and social media posts, guides on how to host a launch party, suggestions of the best businesses to approach as potential customers, and ideas for other ways to generate business. We'll even send you music playlists and recipe cards!
As you grow, we'll send you regular tips and you can always reach out to us or our community if you have questions. Whether you want to keep it to friends and family or supply your whole town, there's a guide on how to manage your inventory and growth to optimize your business.
Beyond that, we'll help you continue to operate. Common Good At Home is our way of sharing everything we learned starting and running our refill business. Rest assured, you're not alone- we're here to help you succeed. But we're confident as avid Common Good customers yourselves, you already have the know-how you'll need to be successful!
Sustainability is a huge element of Common Good's mission. Part of that is establishing best practices for mitigating waste and carbon footprints as much as possible. In that spirit, we created the Closed Loop program as a method for reusing some of our plastic packaging. The liners in our refill boxes can be sent back to us for cleaning, processing, and refilling! We even cover the shipping.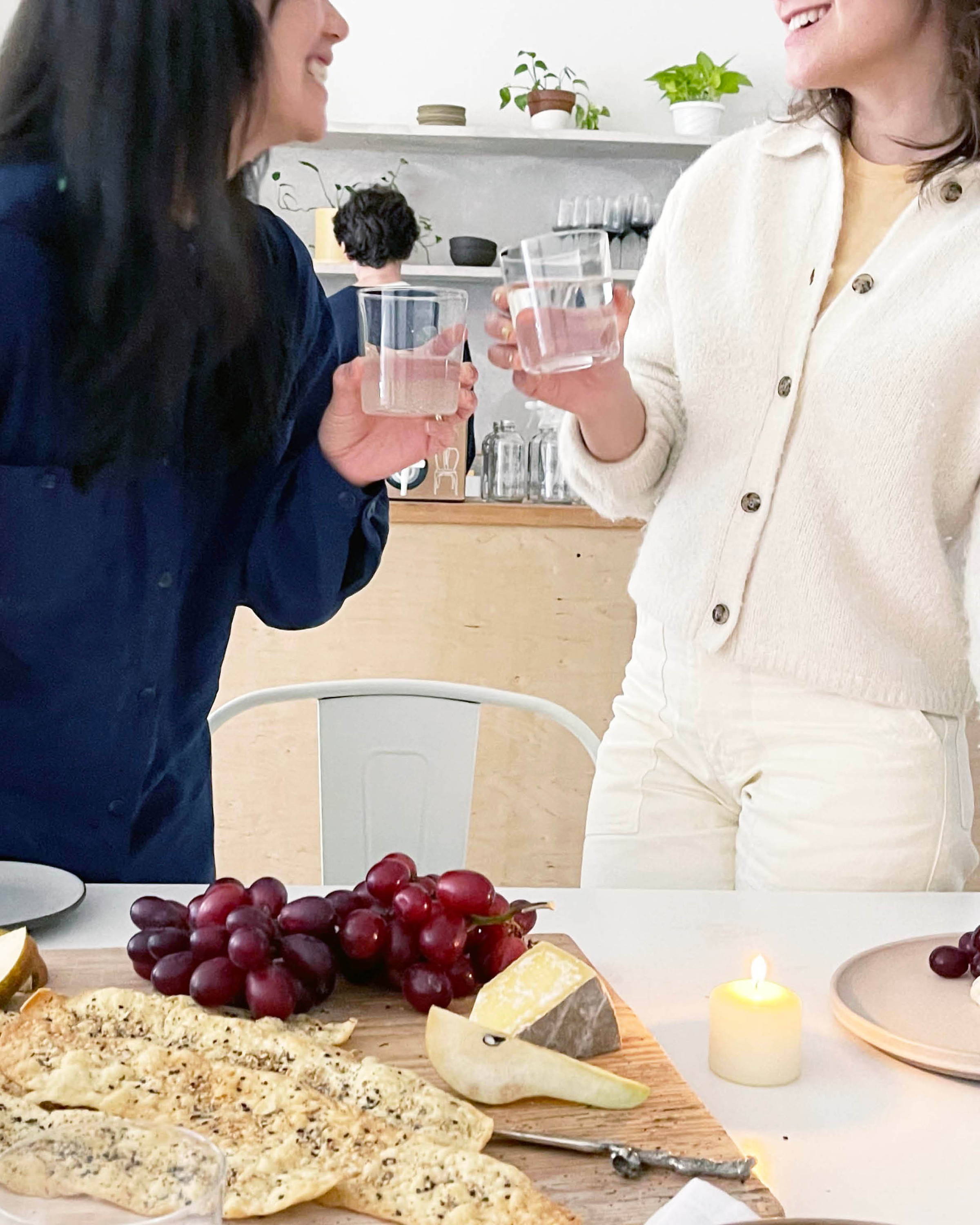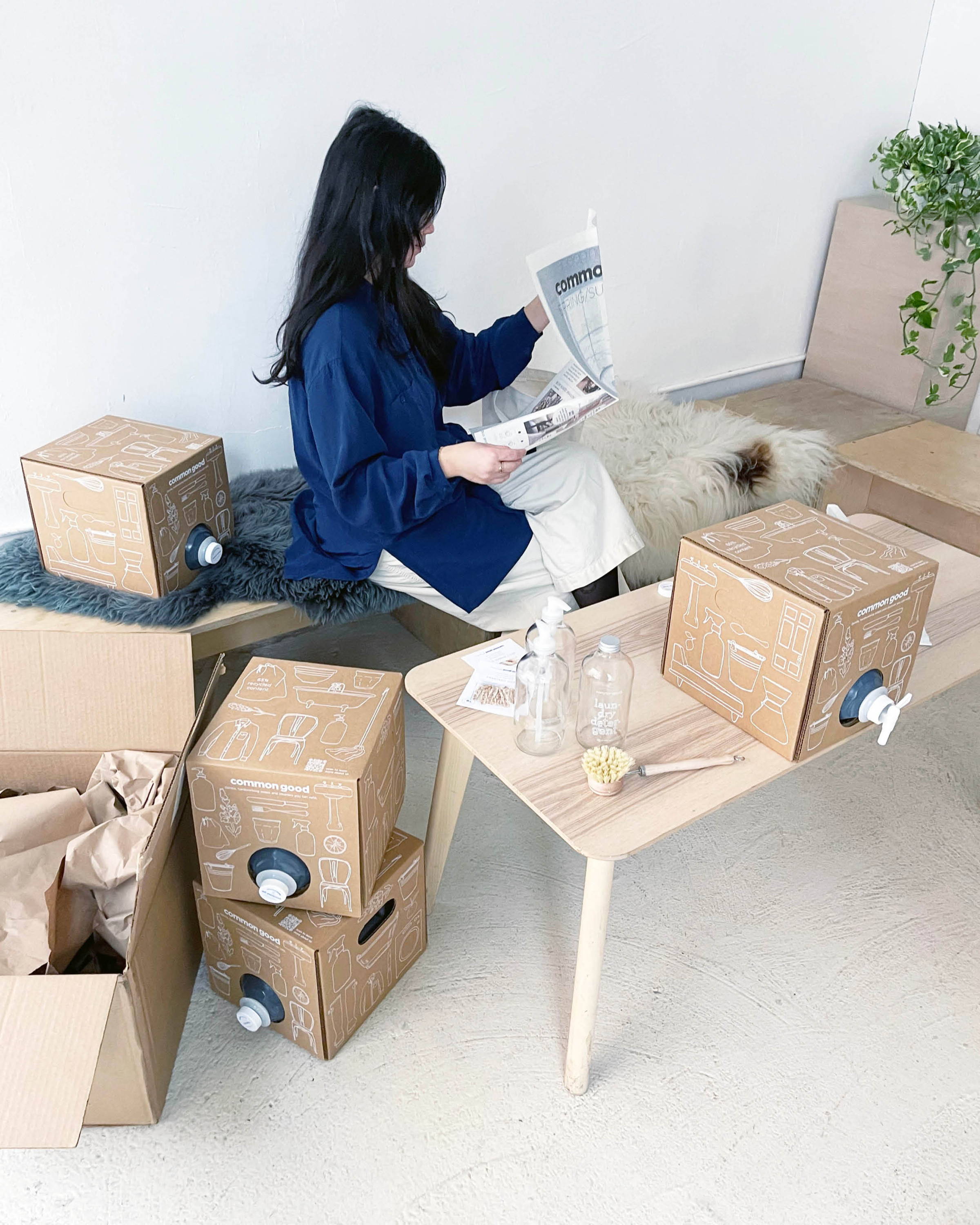 Every At Homepreneur is building a community. To support each other, we've created a forum where you can connect with us and other members. We're here if you have questions but we believe you have a lot of great ideas to share too.

I launched Common Good in 2010 because I wanted safe, refillable household soaps and cleaners to use in my home. I also wanted the flexibility to work when I wanted and be with my kids after school
I've heard from so many people saying they wanted the same things. That's why I'm thrilled to share Common Good At Home with you!
We created Common Good At Home so you can set up a refill station business anywhere.
If I've learned anything over the past 10 years, it's that community is key to raising awareness around sustainability.
This is the beginning of a new era of Common Good. I'm excited to build something great with you.

x Sacha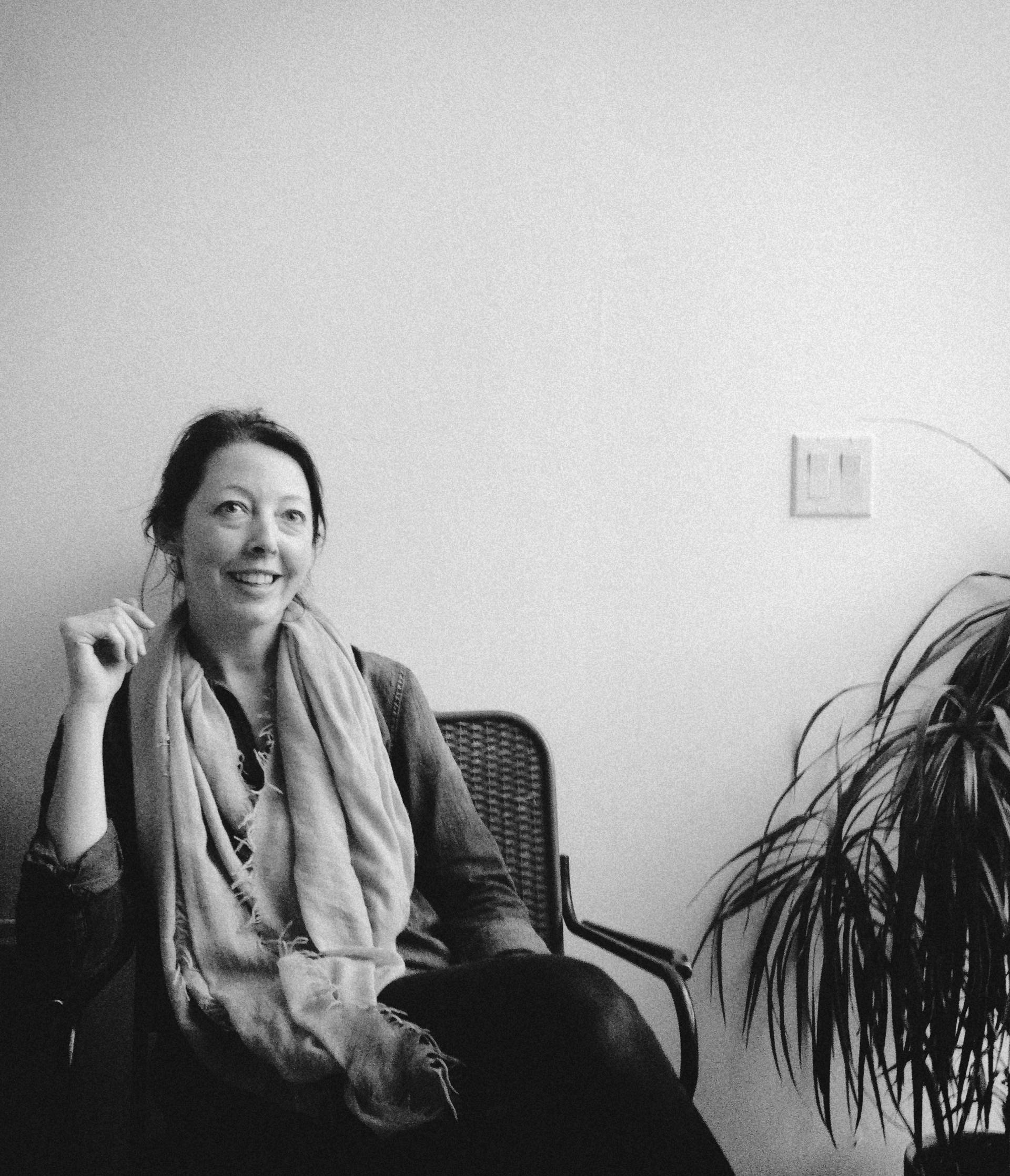 FREQUENTLY ASKED QUESTIONS
THE PROGRAM AND HOW TO APPLY
What is Common Good At Home?

Common Good At Home is a new business-in-a-box program we developed to share our experience with people who want to start their own refill station business. This beta program is an exciting opportunity for those who adore our products to share that love with their community and make some money while doing it! Because it's in beta, it's a new endeavor for us, so we ask members to be patient while we iron out the kinks of the program. But at the same time, you have a chance to be on the ground floor of this exclusive new venture!

When will I hear back about my application?

Give us a few days to review your application and get back to you.

Why are you asking where I live?
We need to make sure we don't put two refill stations in the same location. Since we have other At Homepreneurs in addition to traditional retail partners, we want to ensure everyone has adequate territory to succeed.
Do I have to use Common Good products to join the program?
Although it's not a requirement to be an existing customer to join the program, we believe it helps a lot! Who better to sling Common Good products than someone who already knows and loves them? But if you're new to CG, not to worry, we're confident you'll fall for our products as well!

How much time does the program take?

That's for you to decide! Maybe you only want to open for refills on Saturday mornings, or perhaps you want to operate 5 days a week and offer a refill delivery service to local businesses. How much energy you put in will impact how much money you earn but there is no restriction on our side as to how much time you spend.

The all-in cost depends on which products you order but we give you a 40% discount and shipping is free if you spend a minimum of $200/order. Check out our starter sets above to get a feel for pricing.

Before we can legally sell to you without charging you sales tax, we need your sales tax authorization number or certificate (or EIN). See the "TAXES" section below for info on how get that.

Why can't I purchase my refill station product yet?

Before you can place your first order, you need to send us your sales tax authorization number. Many states will give you this number immediately, but if you have to wait for them to mail you the certification, it shouldn't take more than a couple of weeks. Either way, we require the number before being able to sell you any product.

How do I set up a refill station?

Each refill box measures 10 x 10 x 10 inches. They can stack but you want to be careful they aren't dripping onto the box below because it'll look messy. Each box weighs around 22 lbs so if you're putting a lot of them onto a surface, make sure it's sturdy enough to handle that weight. You may want to put something under the faucet to catch any drips.

Detailed directions on how to set up a refill station are sent to members when they're approved.
You'll receive a link to the At Home wholesale portal when your application is approved.

When will my order arrive?

We usually ship orders out in 1 - 2 days and carriers can take 1 - 7 days, depending on shipping location.

How much does shipping cost?

Shipping is free with an order spend of $200 or more (which can easily be reached with the purchase of a refill station set). Otherwise, the cost is calculated on an order-by-order basis according to the actual shipping rate from our warehouse to your address.

How can I pay for my refill station?

We accept credit and debit cards through our website.

How do I order more product?

Once you have provided your resale certificate to us, we'll give you access to the tax-free section of our site where you can order inventory whenever you need it.
I haven't received my resale certificate yet, can I still place an order?

You can but you will have to pay sales tax on that product. Most states take around a week to process a new authorization to collect sales tax. If you are having problems, reach out and we will try to help.

How do I collect payments?

You can accept any method of payment you choose. We find that Stripe, CashApp, and Venmo are popular ways to collect payments.
How much money will I earn?
Your earnings will be the net profit between what you paid us for the products and what you in turn sell them for. But ultimately, how much you make depends entirely on you!
By following the retail rule of thumb, mark up the products to around our MSRP (manufacturer's suggested retail price). You don't have to charge those amounts but use them as a guide.
Common Good At Home members receive 40% off and free shipping with an order spend of $200 or more.
Do my customers get discounts?
That's up to you. You can offer discounts for things like special events or new customers. We give you some advice on setting pricing in our member's guide.
The short answer is: probably.
Stripe has a great service
that shows which states require sales tax collection (most of them do). Select your state to get information and contact links for registering your business and/or to collect sales tax.
Once registered to collect sales tax, you should receive a resale certificate (also known as a sales tax license). You need to send that to Common Good in order for us to sell to you without charging you sales tax.
Do I have to collect sales tax?

Most likely. Every county is different, which is why we strongly recommend using a service like Stripe from the beginning. But it is your responsibility to comply with all state laws concerning taxes.

Do I have to pay tax on the income I make?

We strongly recommend you discuss this question with your accountant. There is a minimum earning that doesn't need to be reported but we think you'll probably make enough to require filing and paying income tax. An accountant will be able to help you understand what you need to do and help you claim expenses.

We will issue you a 1099 federal tax form which will show any commission or bonuses we've paid you for the previous year. There is a minimum income you need to make before you are required to file taxes. We suggest you get advice on how to file, especially if your Common Good At Home earnings are in addition to other income you're making. Again, we strongly recommend you get tax advice from a certified practicing accountant. Everyone's situation is different and we are not in a position to give individual advice on taxes.

Do I need to register a business?

Many states require you to register as a business to collect sales tax. It's often rolled into the same thing. It's simple and you don't need to come up with a name or file trademarks or anything, you can register as a sole proprietor under your name.

Can I claim any deductions?

Another great question for your tax advisor! The simple answer is yes, you can usually claim deductions for any expenses incurred running your business and generating income. Lots of expenses can be deductible like the food or flowers you buy for your Common Good At Home party, some of the cost of your phone service if you're calling prospective customers, a portion of space if you're hosting a refill station. Unless you're very savvy with income taxes and deductions, this is something worth getting help on. Use one of the online tax services like TaxJar, TurboTax, or Quickbooks or your tax return preparer/accountant.

I'm confused, is there someone I can talk to about getting started?

What if I can't sell the product?
We understand the trepidations of starting a venture like this, especially if you're new to selling. There is always risk involved in starting a business. But we're here to help you brainstorm solutions and get your product sold. We feel very confident that your love of Common Good will be the best selling tool you have at your disposal!

How can I get more involved?

We're just getting started with Common Good At Home but our plan is to grow a supportive network that can help new members navigate the programs and make their small businesses successful. To reach everyone, we're going to need help. If you're interested in being a founding Common Good At Home advisor, let us know at athome@cgco.co.







Well, you've made it this far! You're obviously interested in the program. With virtually no risk, why not go for it and apply? We'd love to have you!
Common Good makes no express or implied warranty as to the success or profitability the member will have from joining Common Good At Home programs. Success is predicated on many factors including but not limited to effort put in by the member, skills, network size, and location.