There's No Place Like (Someone Else's) Home!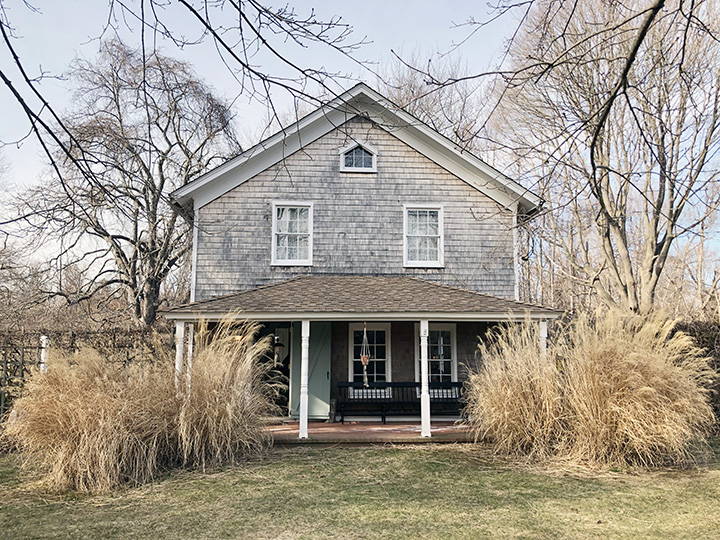 Almost a year to the day since New Yorkers realized that we had to go home and stay home. Everything we thought we knew about our homes and how we live has changed since then. And while it's been an unmitigated horror show and undoubtably worse for some than others, we were lucky and not everything has been bad.

We spent a LOT of time with our kids, who were just at the age when they want to go off and explore the world for themselves but found themselves trapped inside with us. We have had a tiny house in upstate NY and that's where we spent pandemic spring and summer. That time is a pretty wonderful gift. Things slowed down and we did puzzles and played cards. We took gentle walks and strenuous hikes, went swimming and had a new appreciation for the outdoors but also a real gratitude that we had a comfortable home to come back to.
Everyone being home all day, every day meant creating new routines to keep everyone fed and clothed. And we quickly learned that organization was key to familial peace. It helped to wake up at the same time on weekdays and plan the day with blocks of activity (like school work, crafts, hikes) and down-time (screen time. So much screen time!) We meal planned the whole week - factoring in what we could get from farm stands - so we only had to hit the grocery store once. We had a rule that everyone puts their stuff away at the end of the day - clutter was distracting and stressful in a small house. Laundry was done on the weekends without fail so we had clothes for online school and zoom meetings that started first thing Monday morning. Things are much more relaxed now but back then we craved structure and control.
Now we're seeing the light at the end of the tunnel. Summer camp is booked and our intense time together is probably coming to an end. It feels a bit bittersweet but we're all excited for the adventures to come. We're selling our tiny upstate cottage and dreaming of all the new places we'll visit. To whet our appetite, we took a little trip to our friend's house on Shelter Island. Brock and Shannon work in film and tv and split their time between LA, NY and Shelter Island. Free spirits that they are, they're camper-van-ing around the country. I think they're in Jackson WY right now. Their sprawling, shingled house is charming and full of found furniture, objects, and art. It perfectly captures their curious, humorous, generous selves.
Here's a little photo story of our wonderful weekend trip to Shelter Island.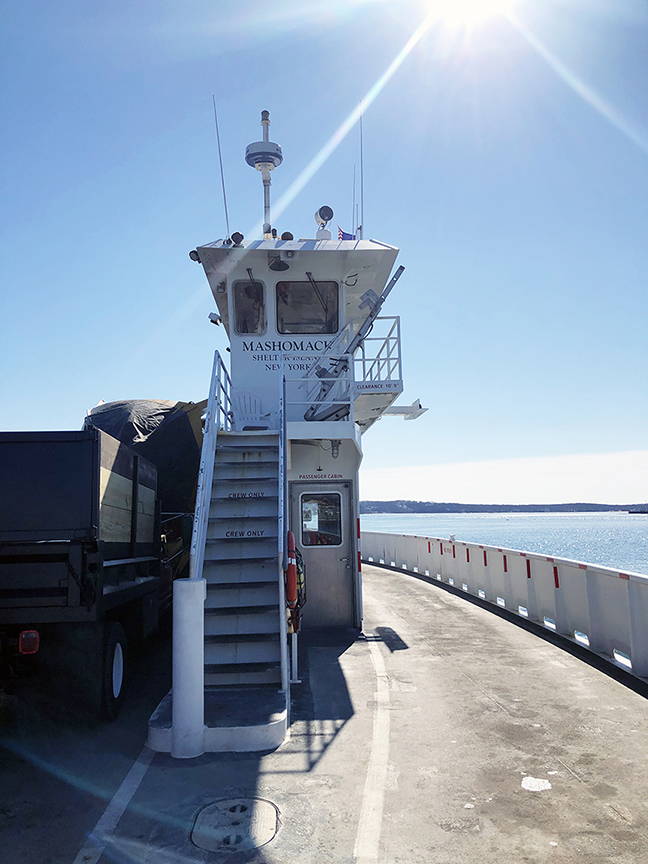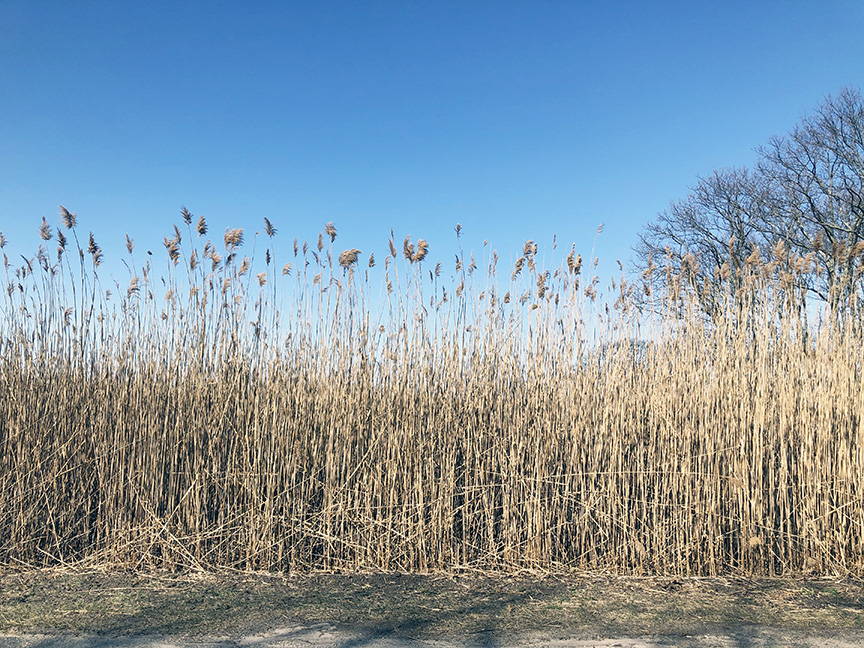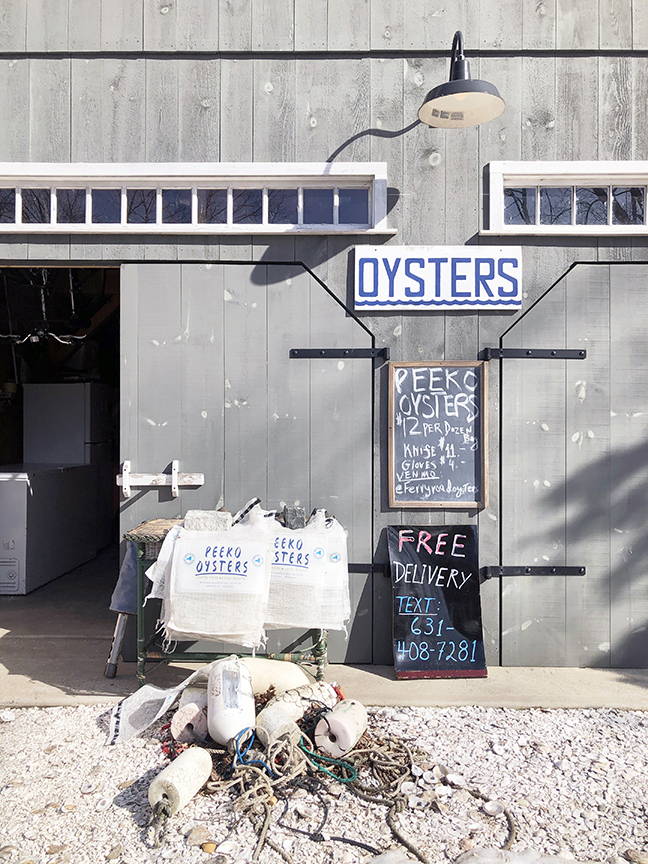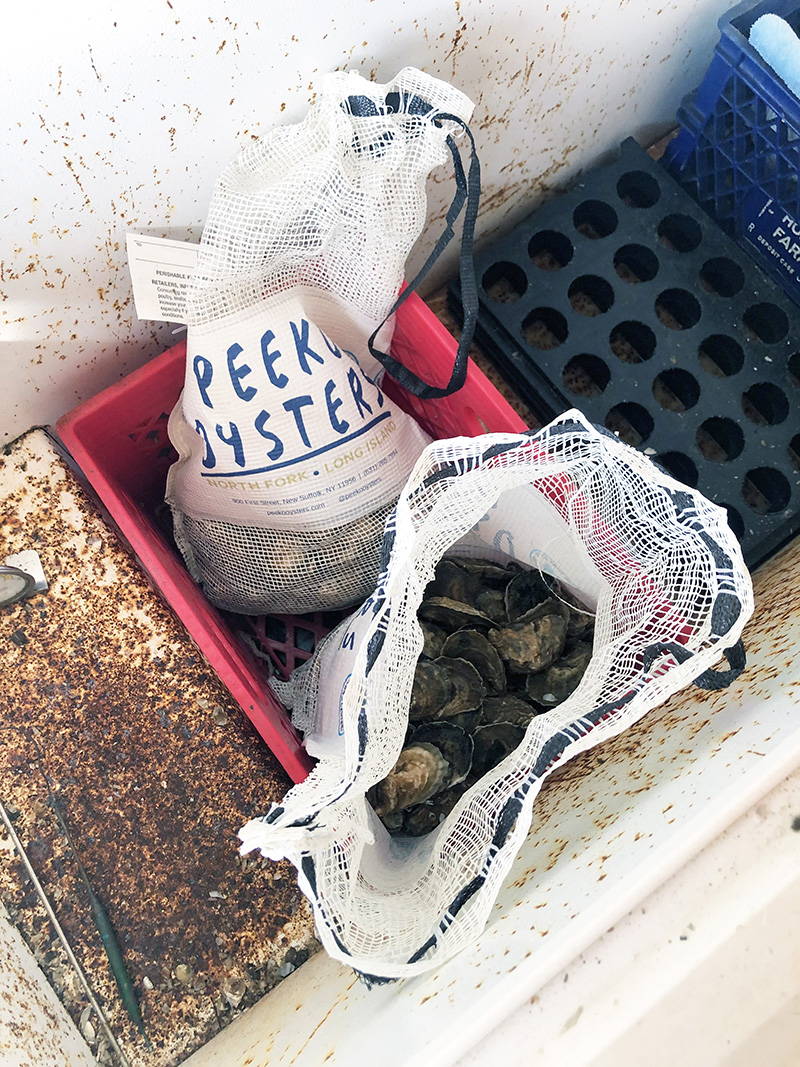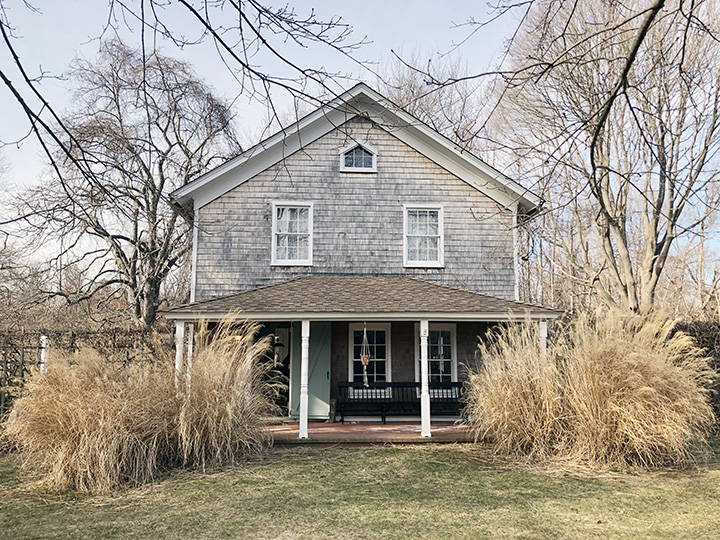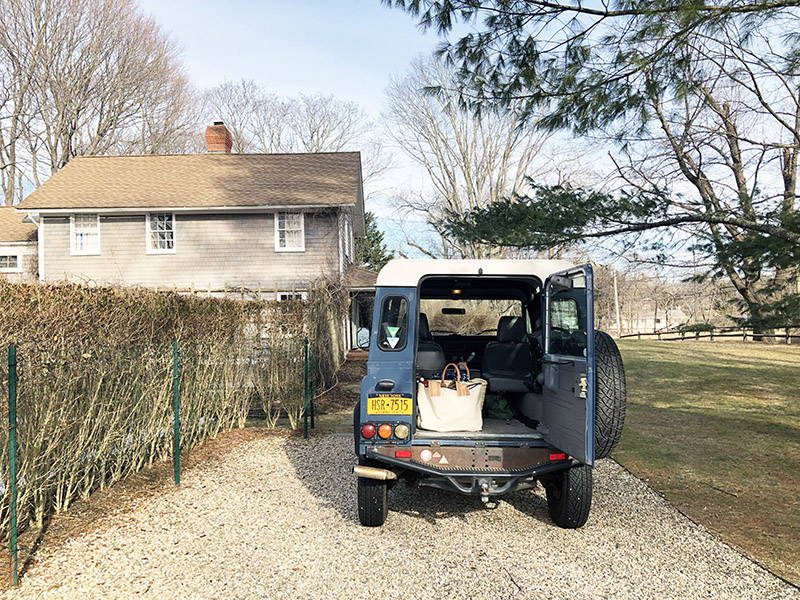 Pro tip: If you leave NYC at 9am during a pandemic, the drive out to Shelter takes 2 hours and is quite pleasant. The ferry was waiting for us when we arrived, the oyster shack was open, the beach was sunny, and the house was endlessly interesting and comfortable.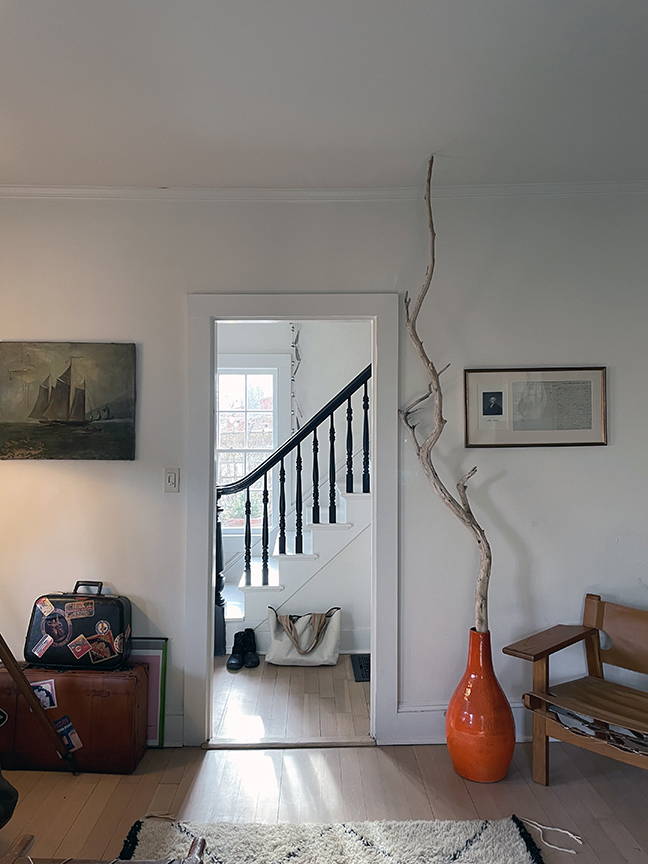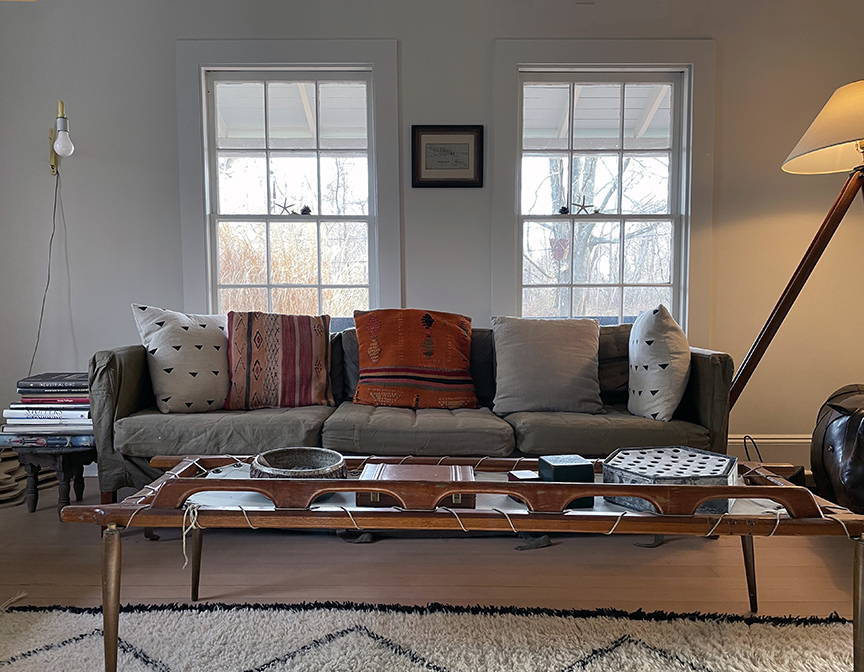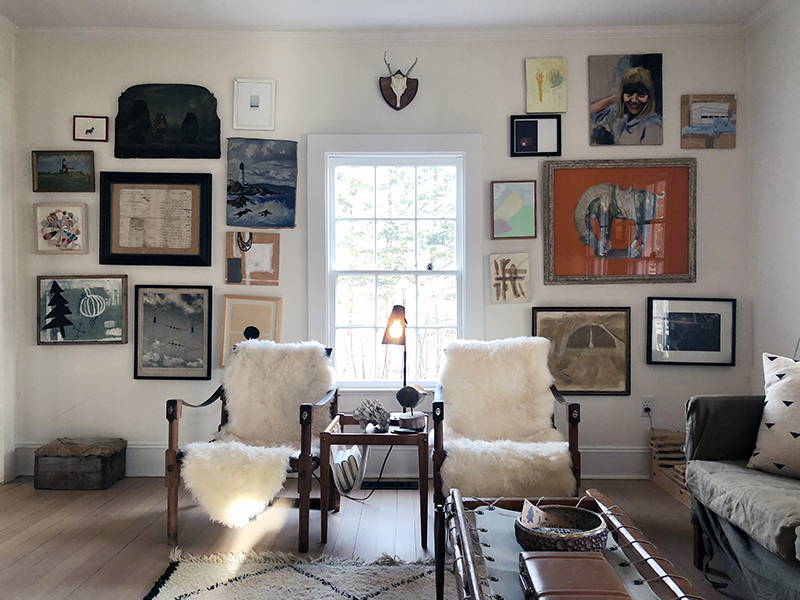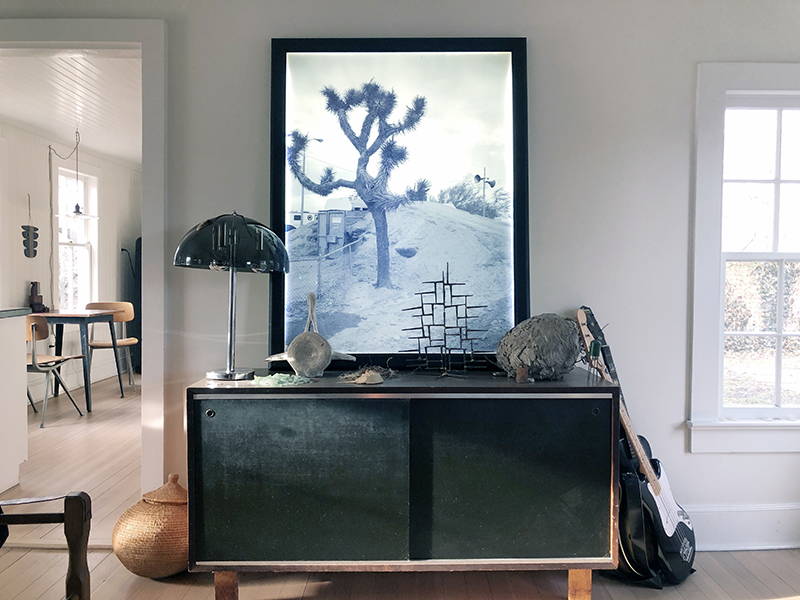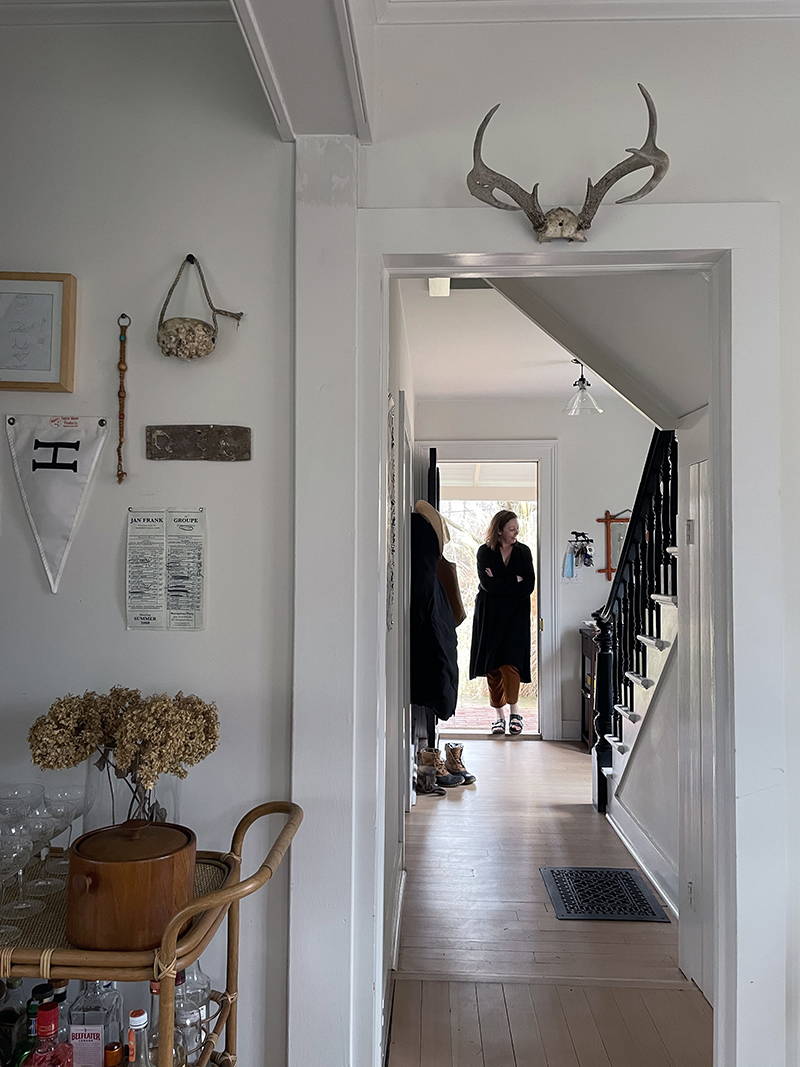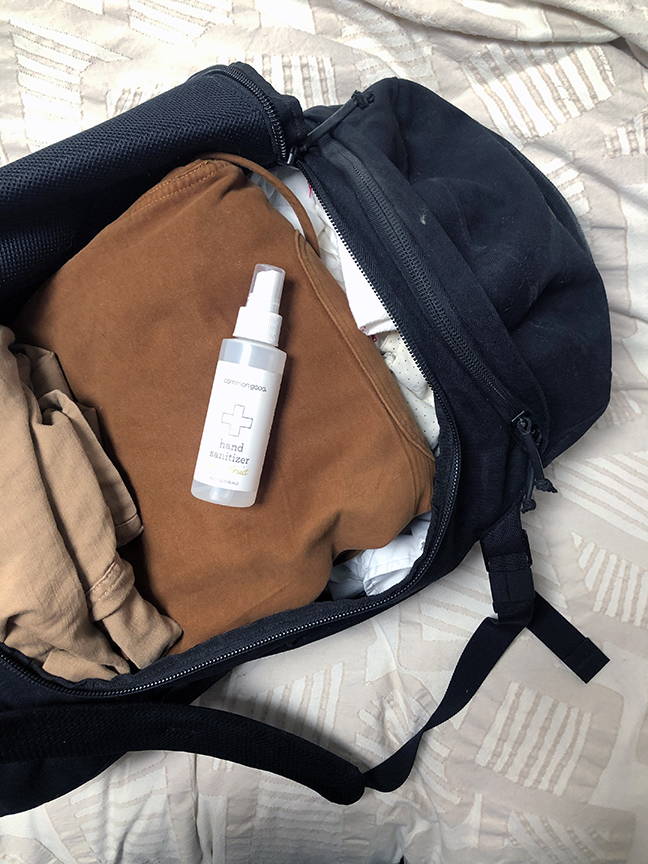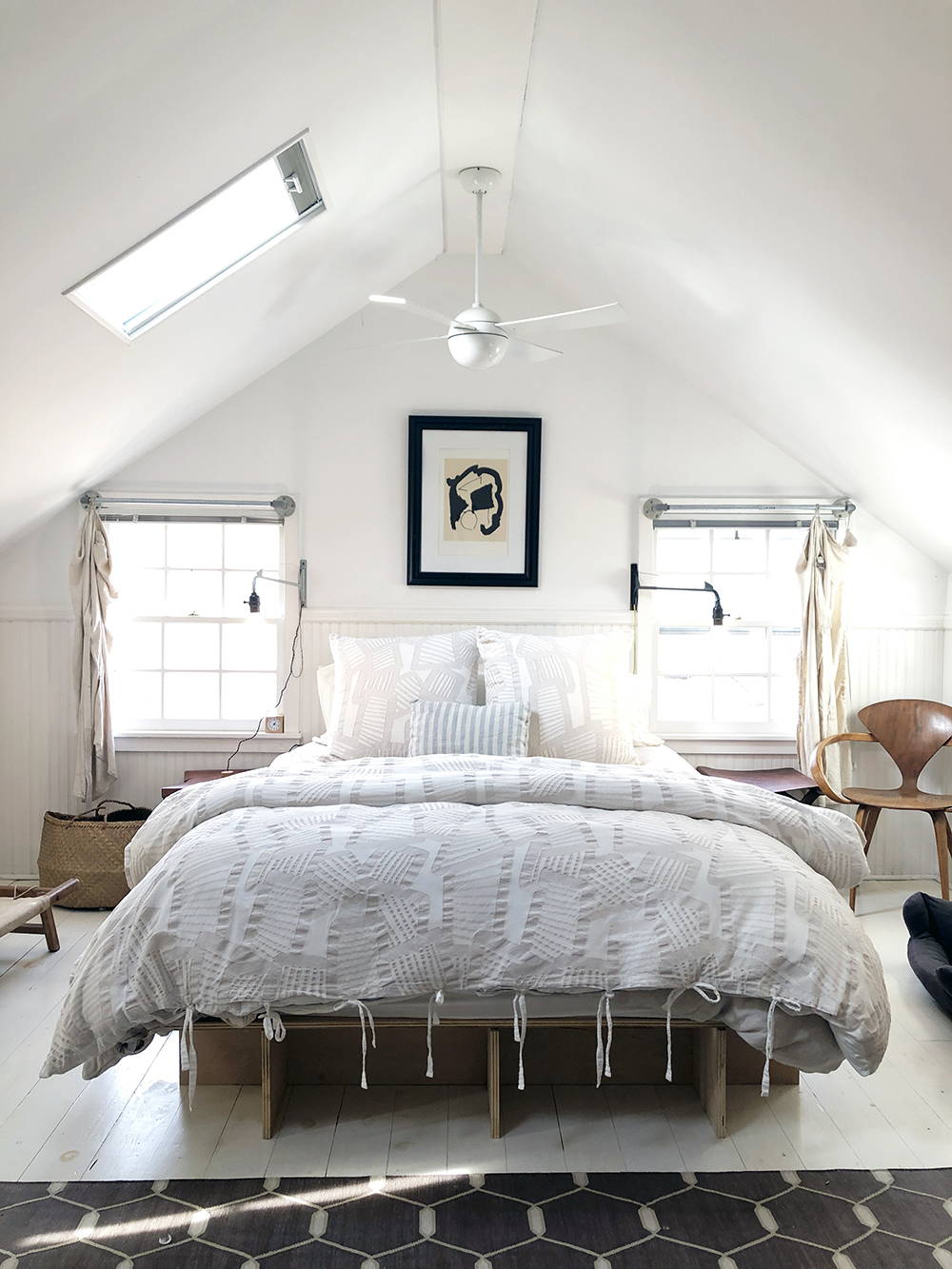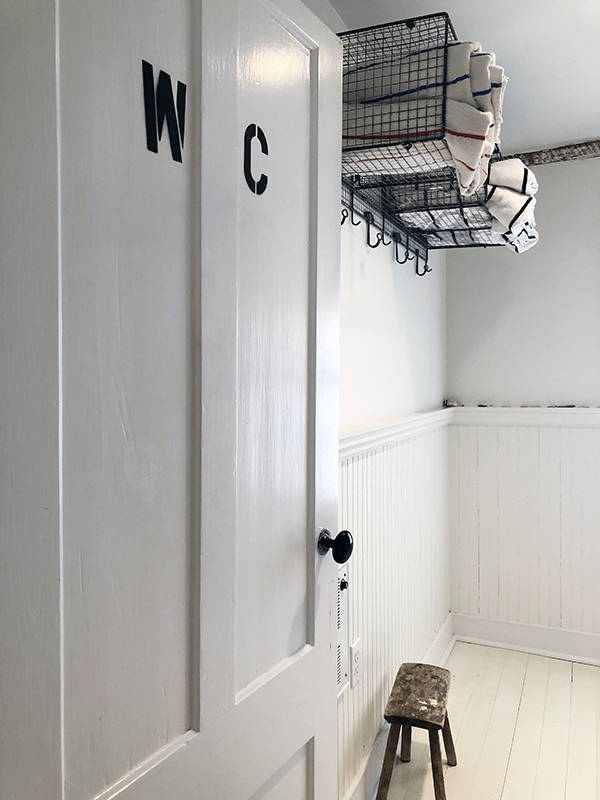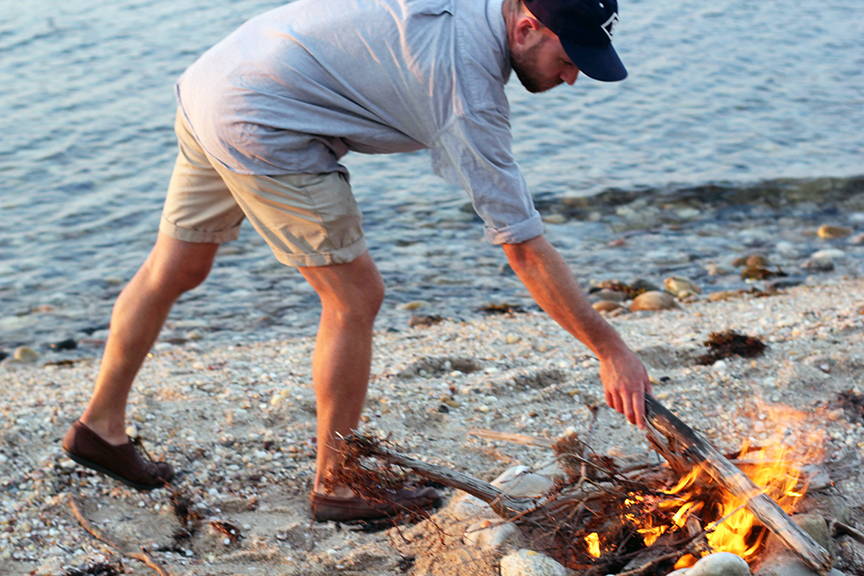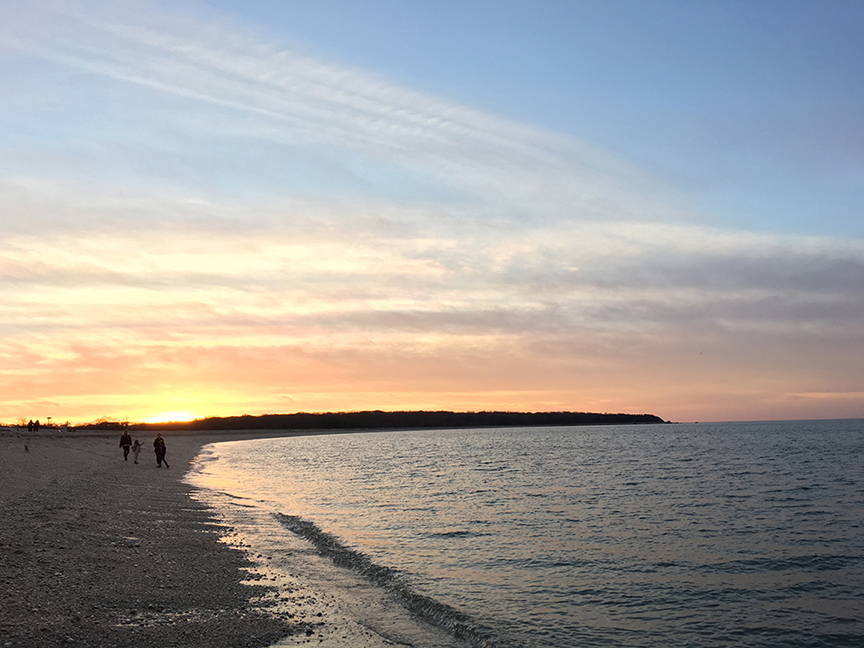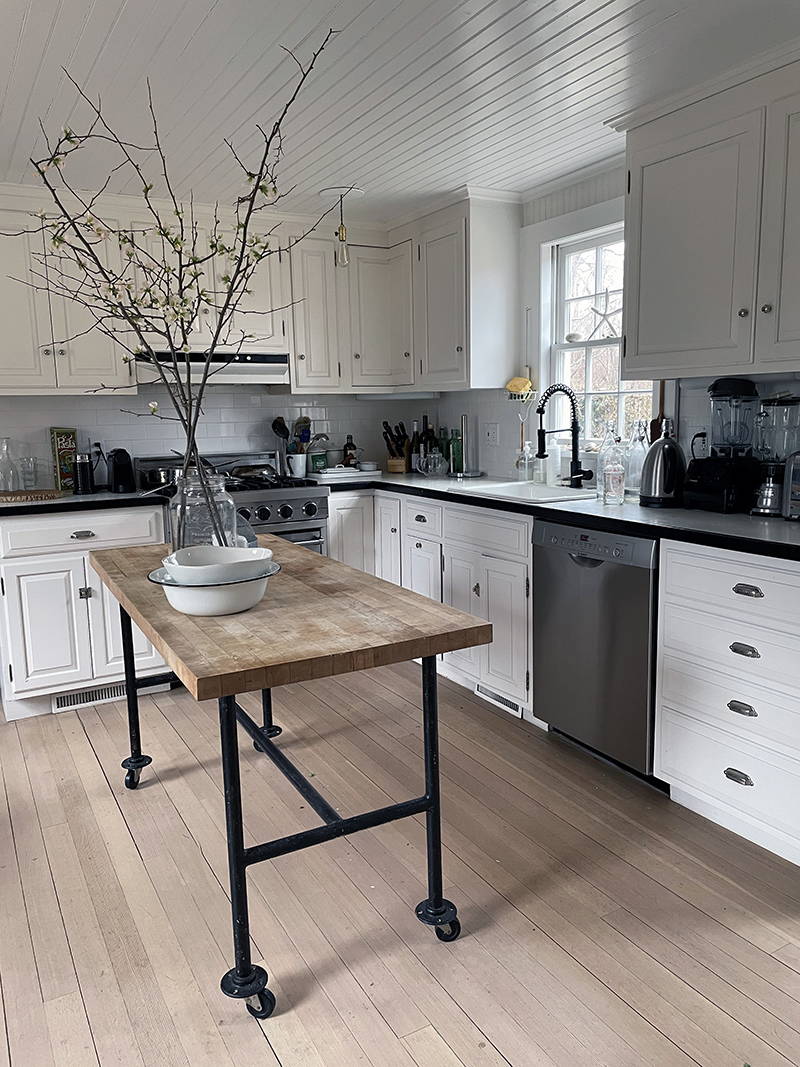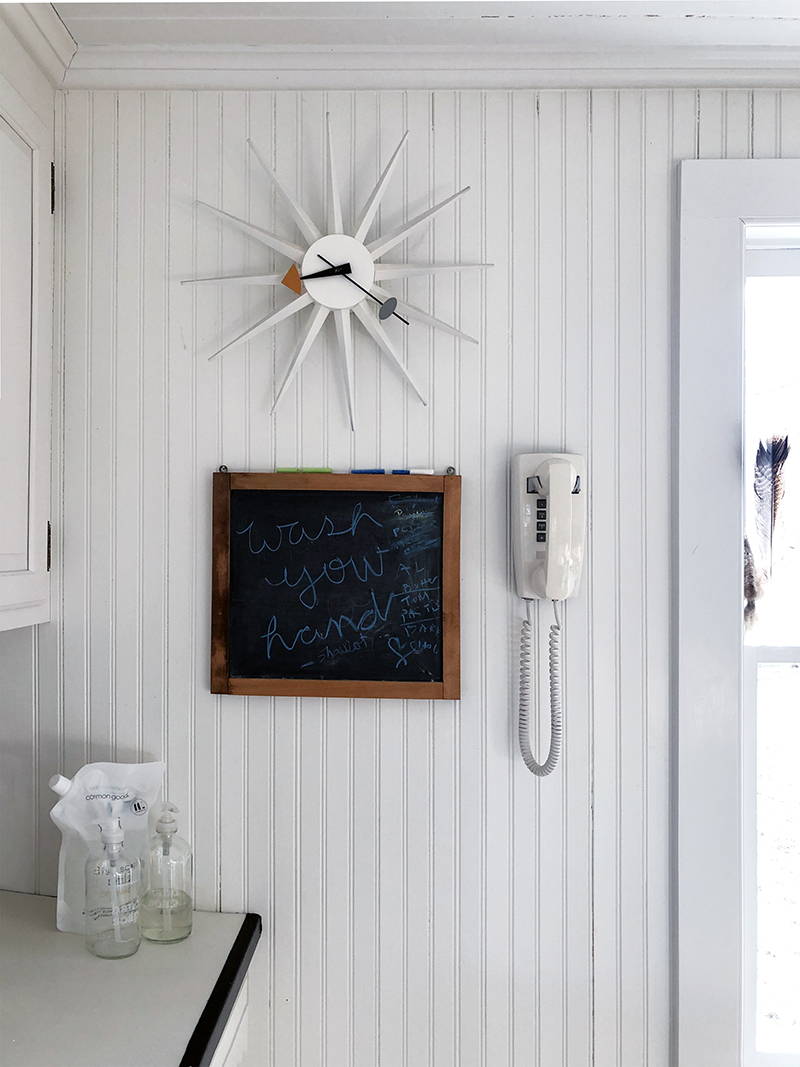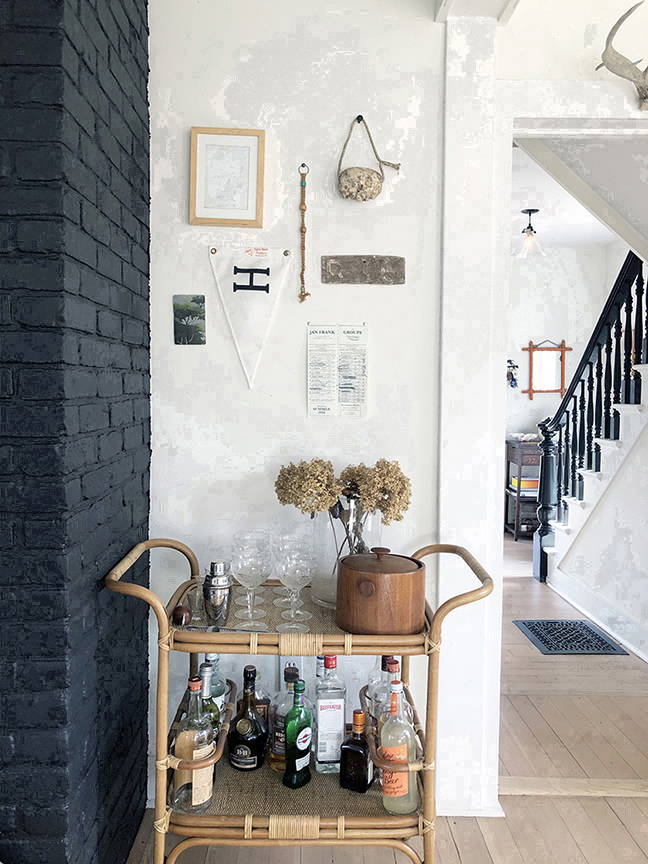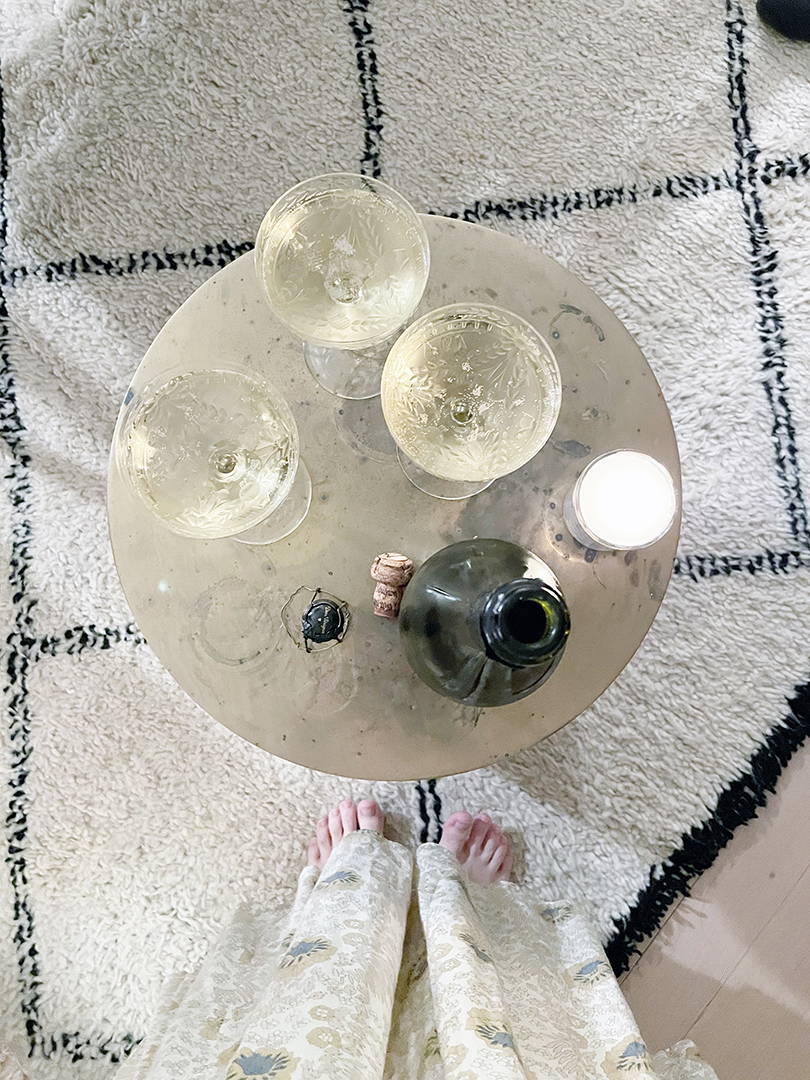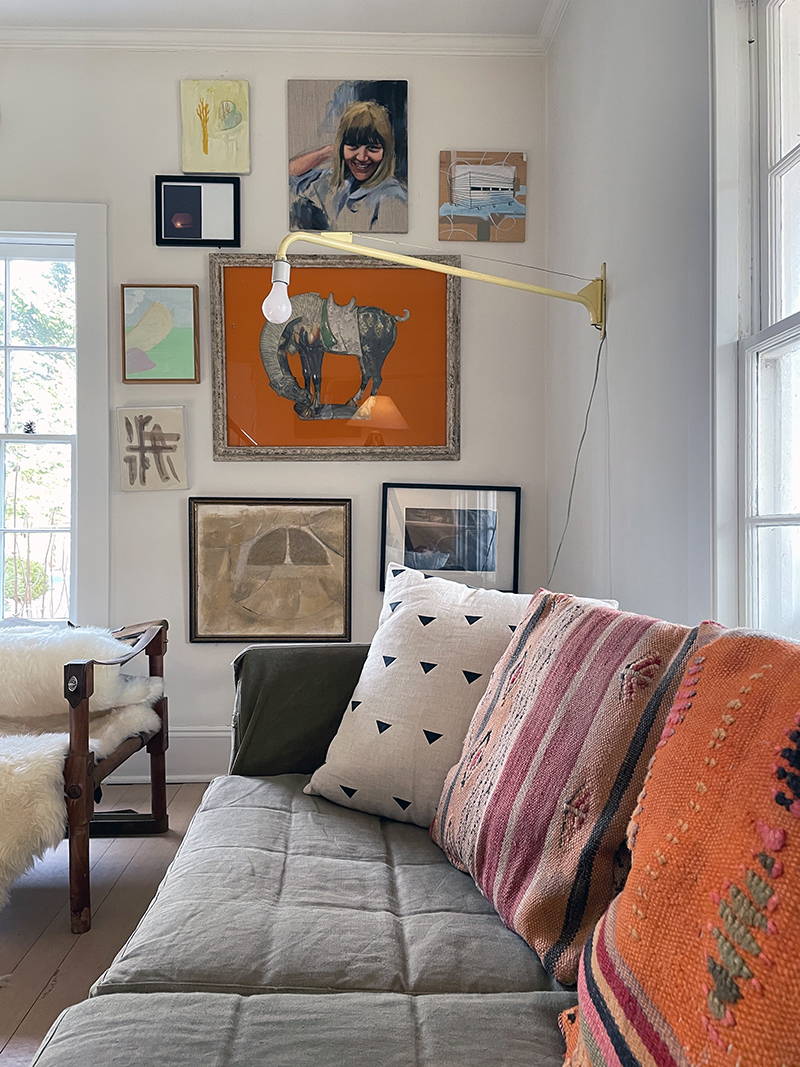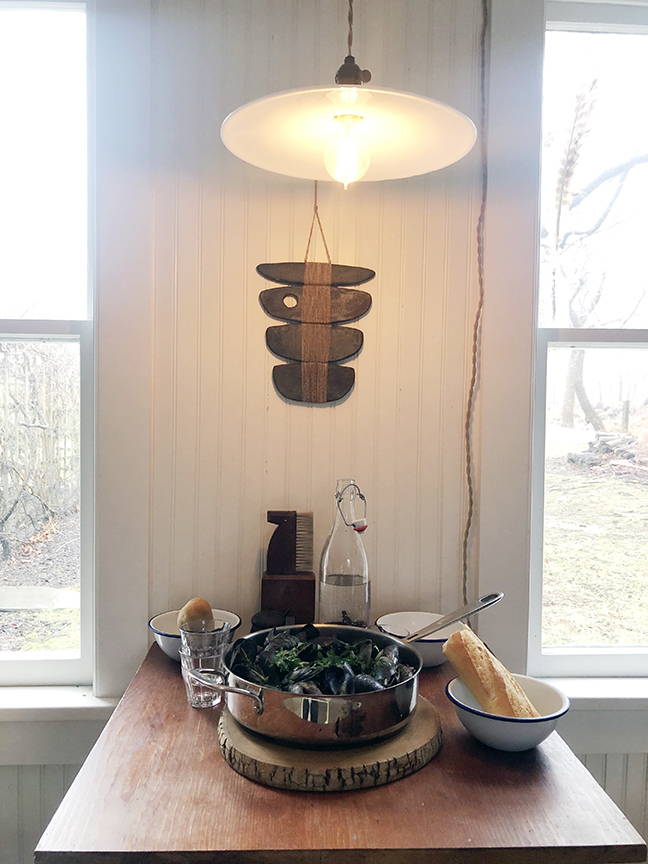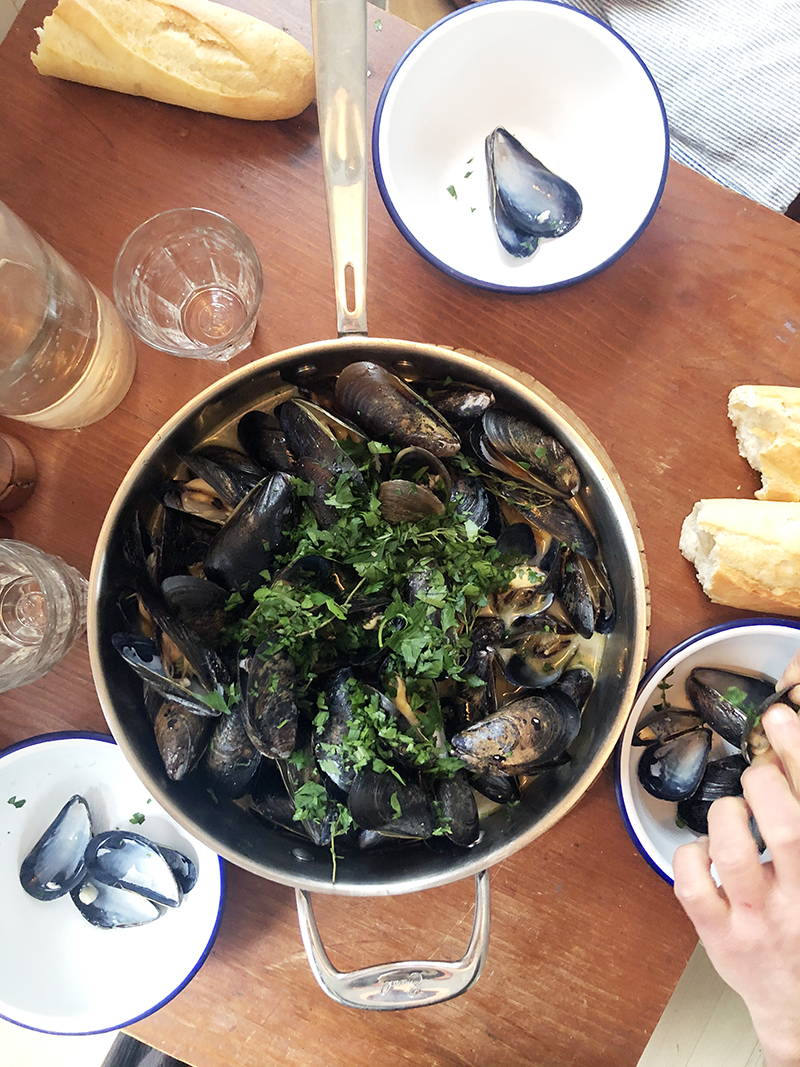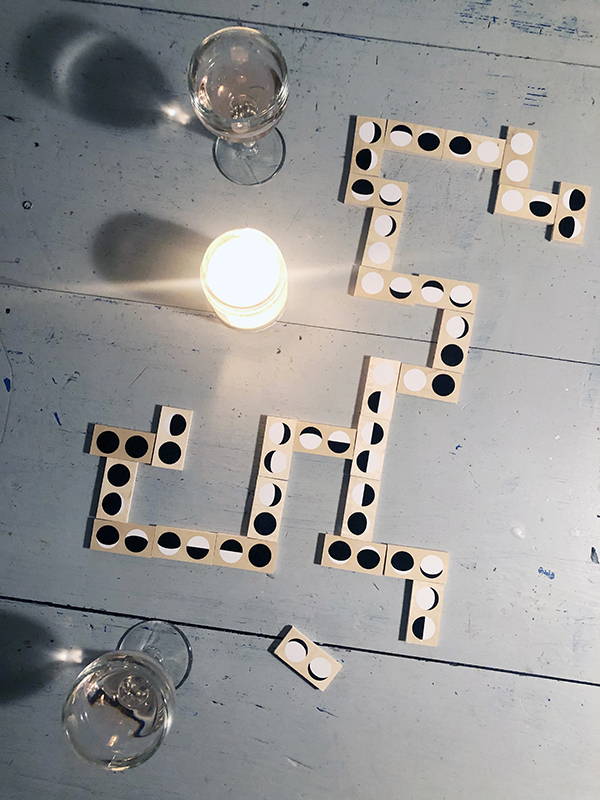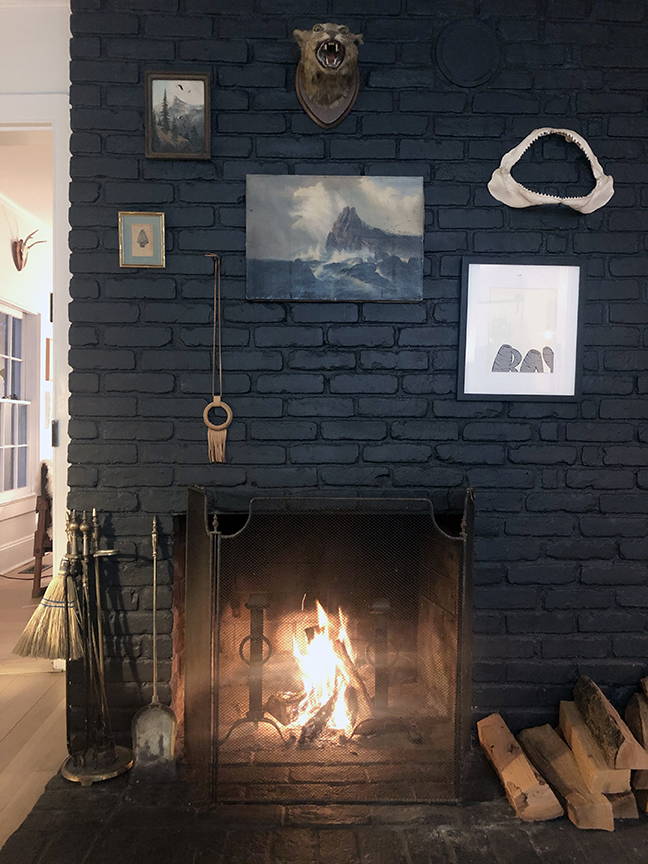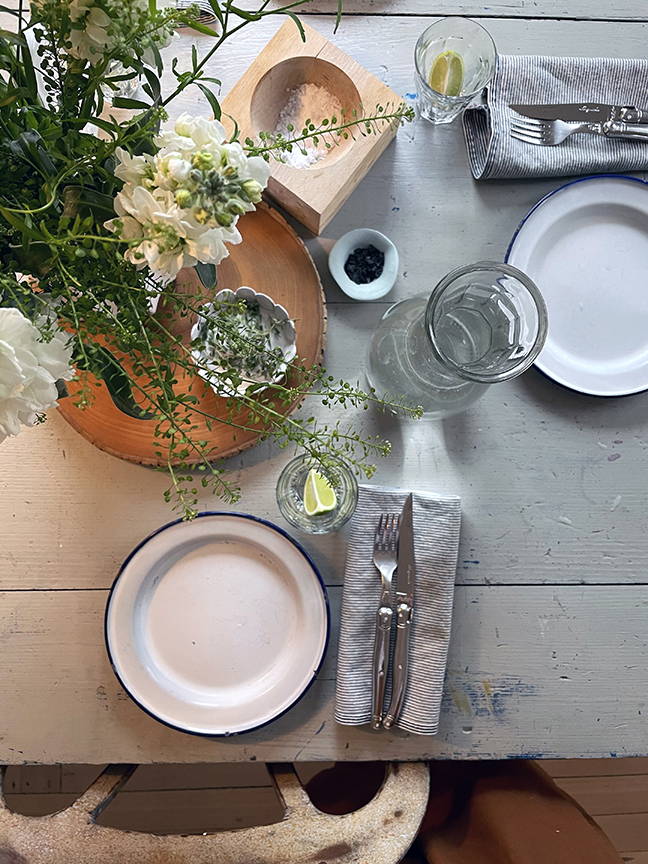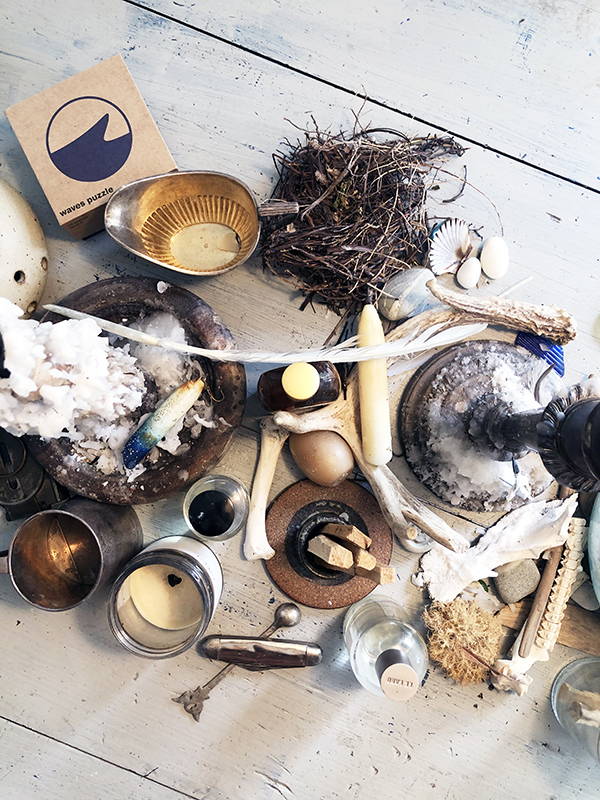 The long table is strewn with objects found around the island: shells, bird nests, sea glass, lures, bones, and a tiny snake skin bring the outside in, in a fascinating collection. Every piece of furniture, glass, linen, and lamp has a story to tell.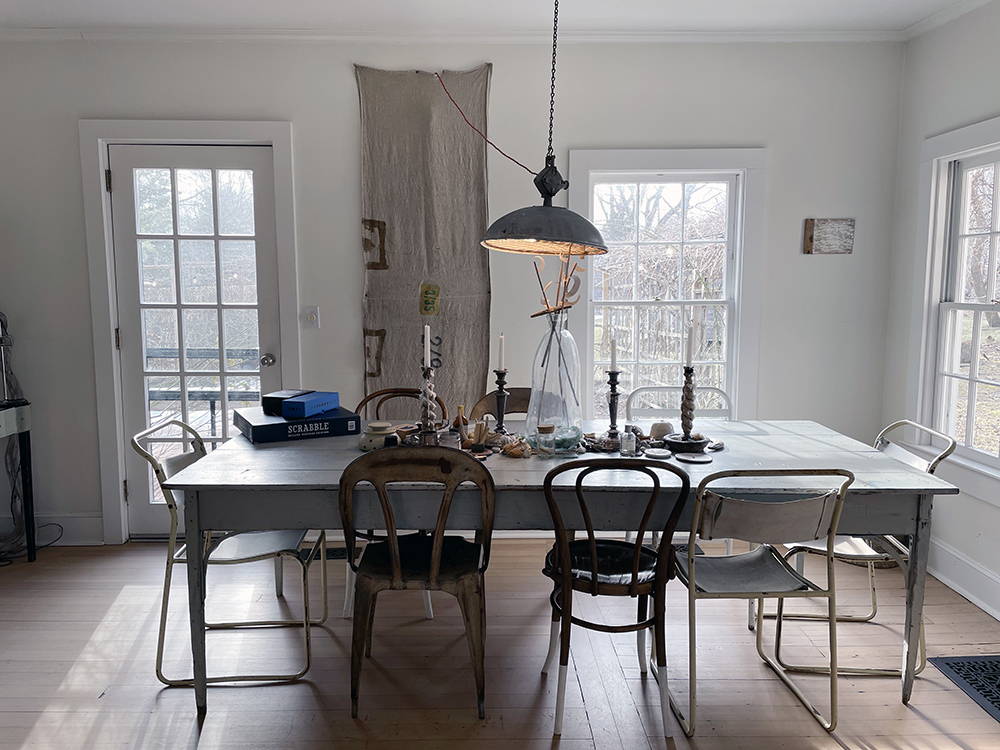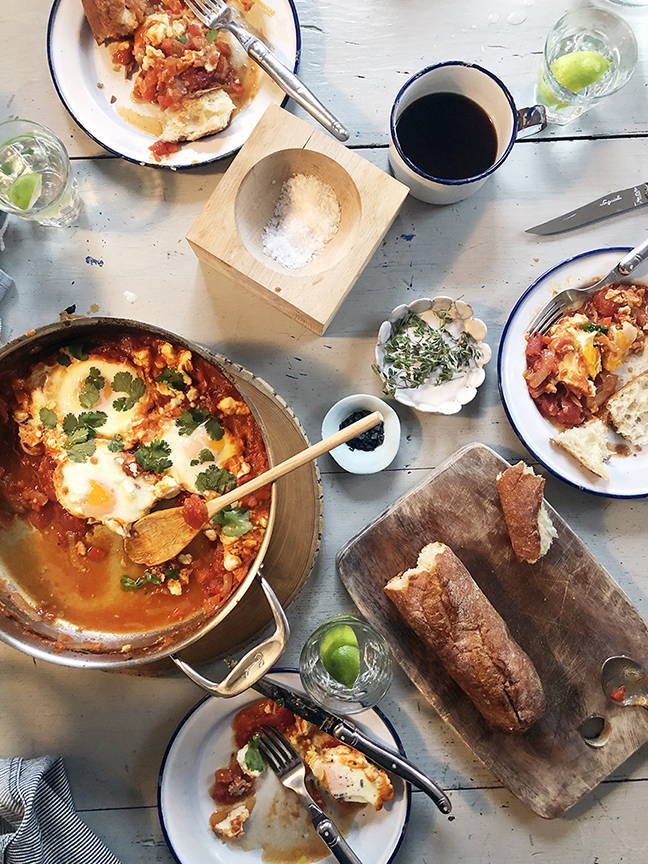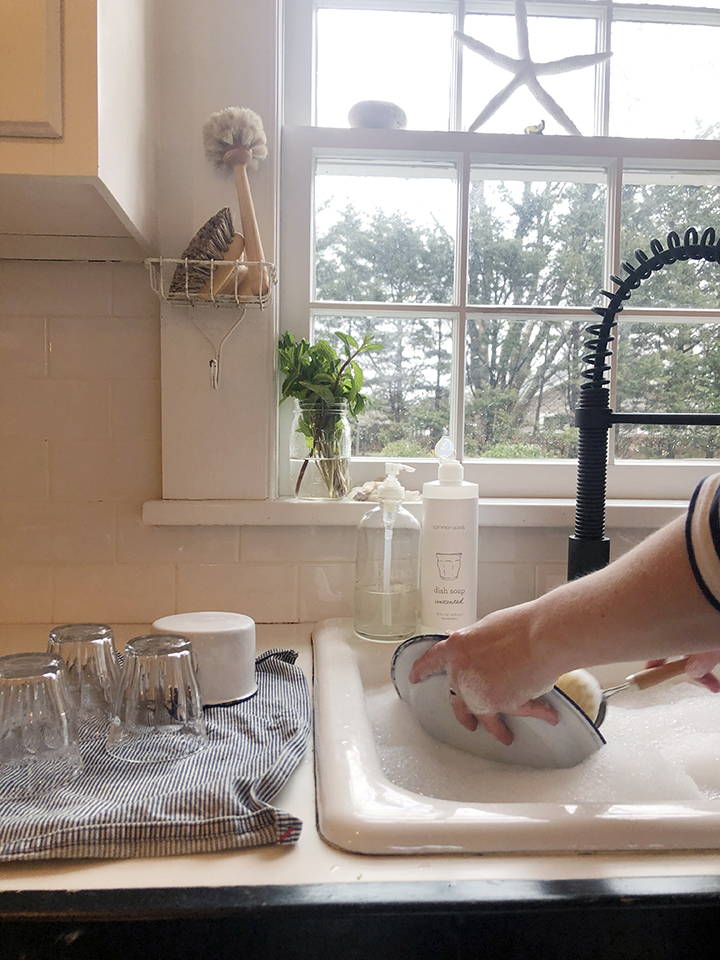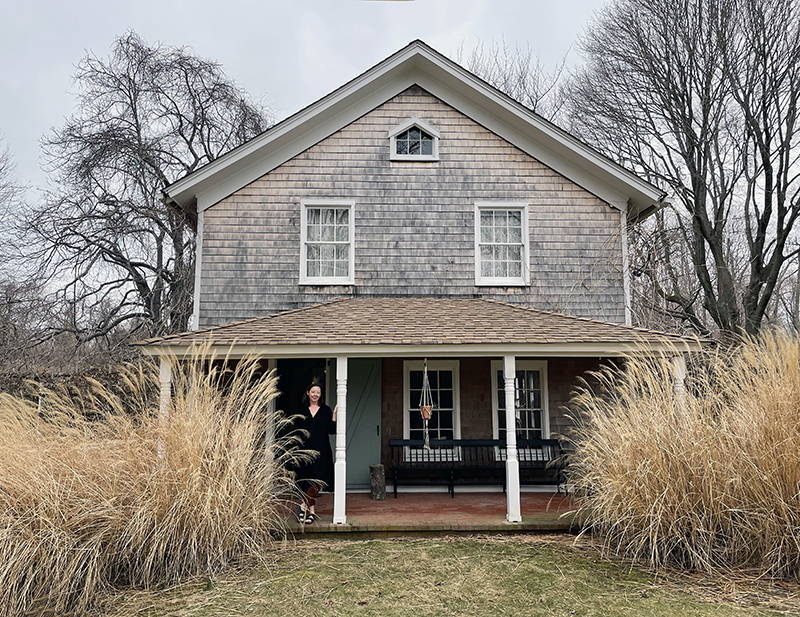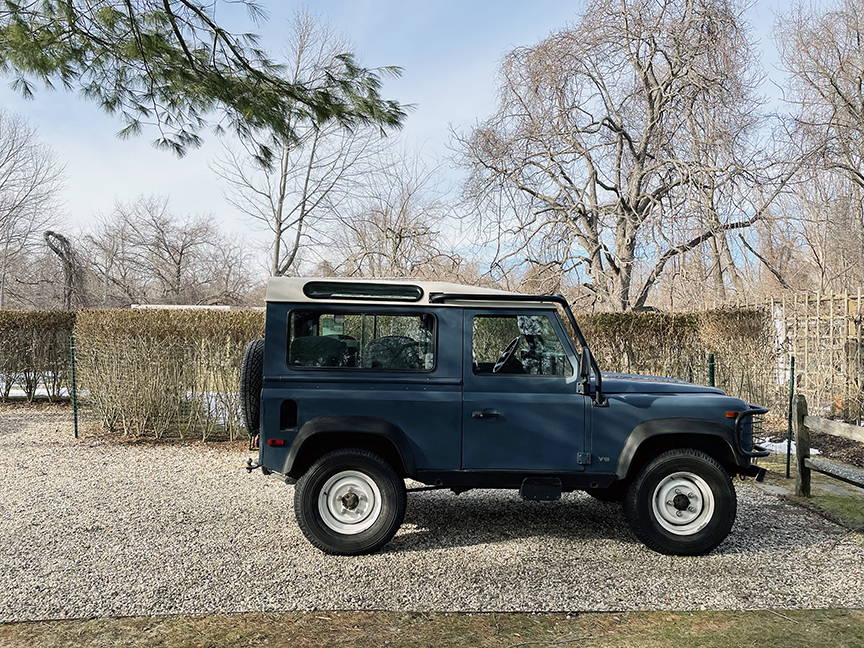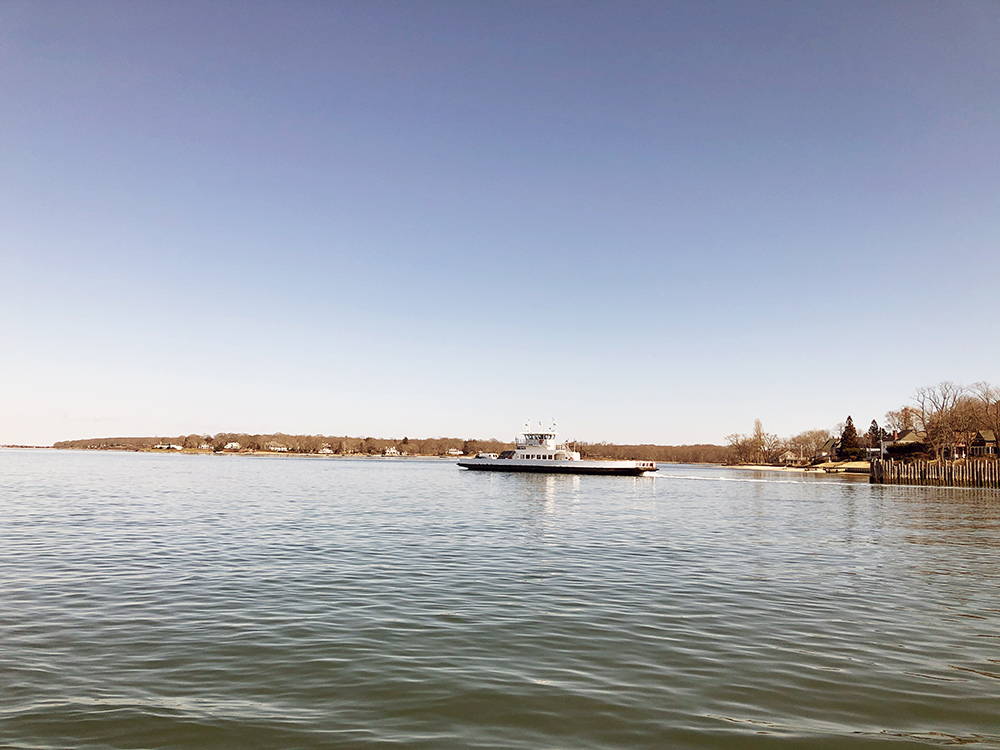 You can stay at this house! Here's the Air BnB link. You should follow Brock and Shannon on Instagram because that's how I'm planning on stealing some ideas to create simple, beautiful, organized collections that capture nature and time and places like theirs.
Sacha
Brock Houghton @houghtonprojects.interiors and Shanon Lords @shannonlords