Laundry Tips
What is the secret to wrinkle and stain-free laundry? Read some of Common Good founder Sacha Dunn's shared with Front + Main of West Elm.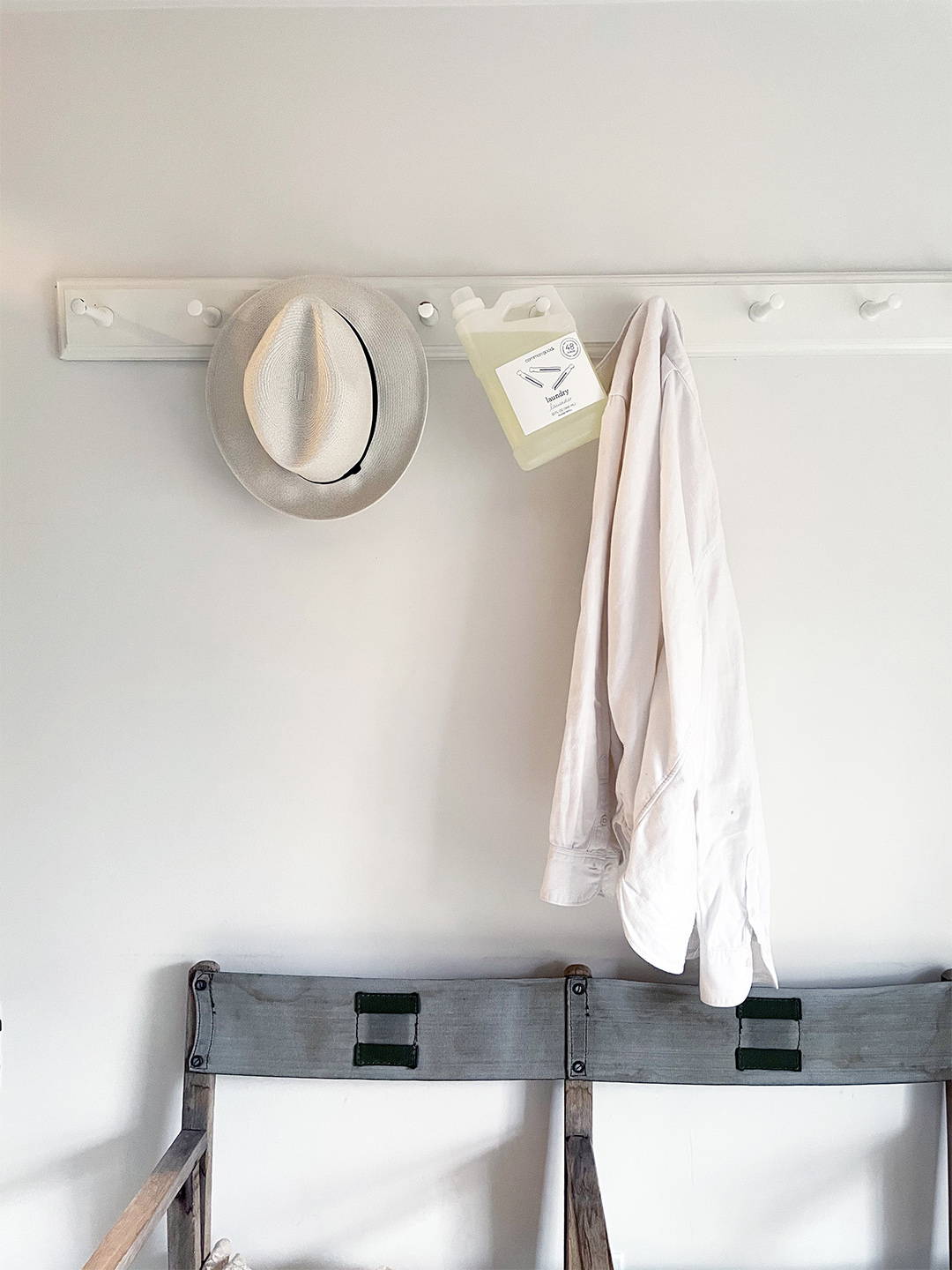 Stain Removal and Washing
Most laundry is going to come out clean with a regular wash. As long as you don't use too little or too much detergent, modern washing machines and detergents are great at washing clothes well and gently. You can save yourself some time and trouble by dabbing a little detergent onto a stain when the spill happens but if you can't get to it, five minutes before you wash should move a lot of stains. The longer a stain sits on the fabric, the harder it is to remove. Make sure you only do this with detergents that do not have optical brighteners as they'll leave a mark on your clothes. But you want to avoid those anyway because they can irritate skin.
Line drying is my favorite method, but it's hard in NYC. A drying rack is great, if you have the space. If your only option is the clothes dryer, cut down drying time and avoid synthetic scents and chemicals by adding some woolen dryer balls to the dryer. These clever little things fluff fabrics so they dry faster, they beat out the static cling, wrinkles, and with a couple of drops of your favorite essential oil, they're a great way to add scent without the chemicals. The best thing? They last (almost) forever.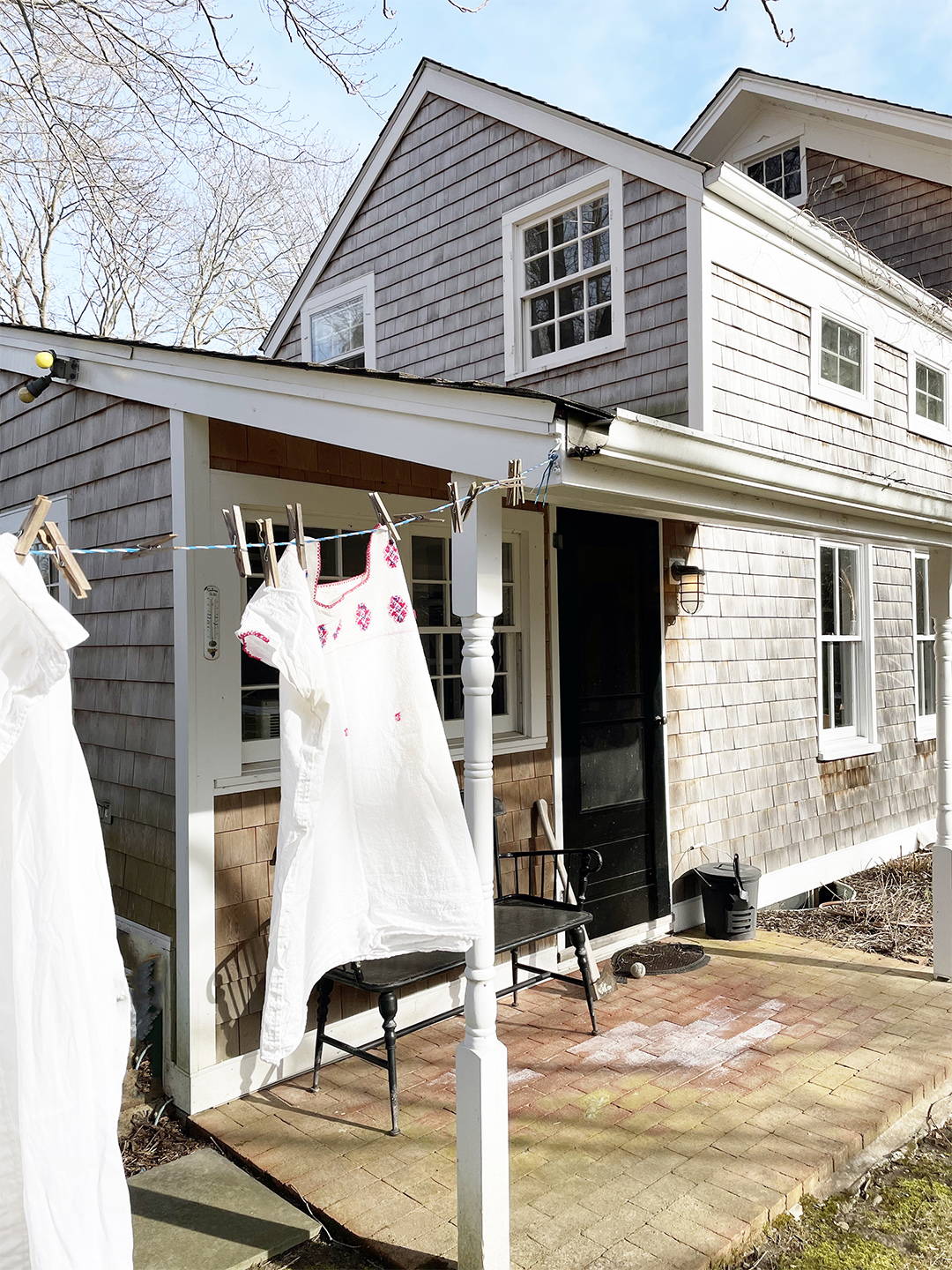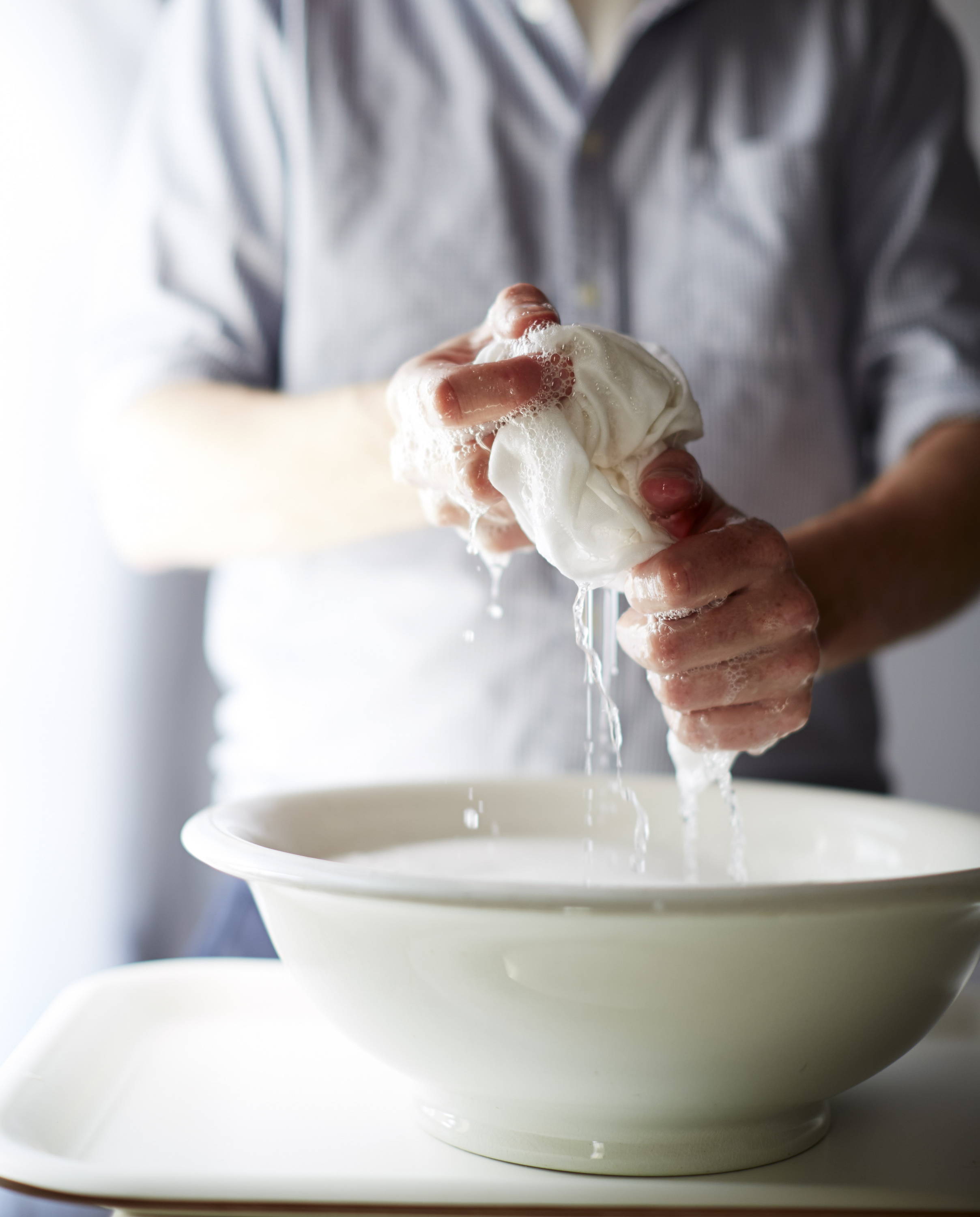 One great way to feel like you've really made progress in a big clean is to soak those household linens that get dirty fast: dish towels, shower curtains, towels and sheets all need a little extra care every few months. Line drying in the sun is one way to naturally whiten and brighten linens but for those of us who have to use the dryer, soak your linens in oxygen bleach for a few hours to overnight, then wash, to give them a new lease on life.

we'll start putting the swimsuits and sundresses away and bring out the woolens again. It pays to store clothes carefully so they come out of storage clean and intact. Wash clothes and linens before storing to make sure they don't have any food or personal care products on them. Products like sunscreen and food stains can get worse over time so even if you can't see it when you put it down, it might get worse in storage. Make sure clothes are really dry before storing them to avoid mildew and put them in a zippered case or container to keep the moths at bay. If you have a problem with moths in your area, throw a bag (or sock) of cedar balls in too.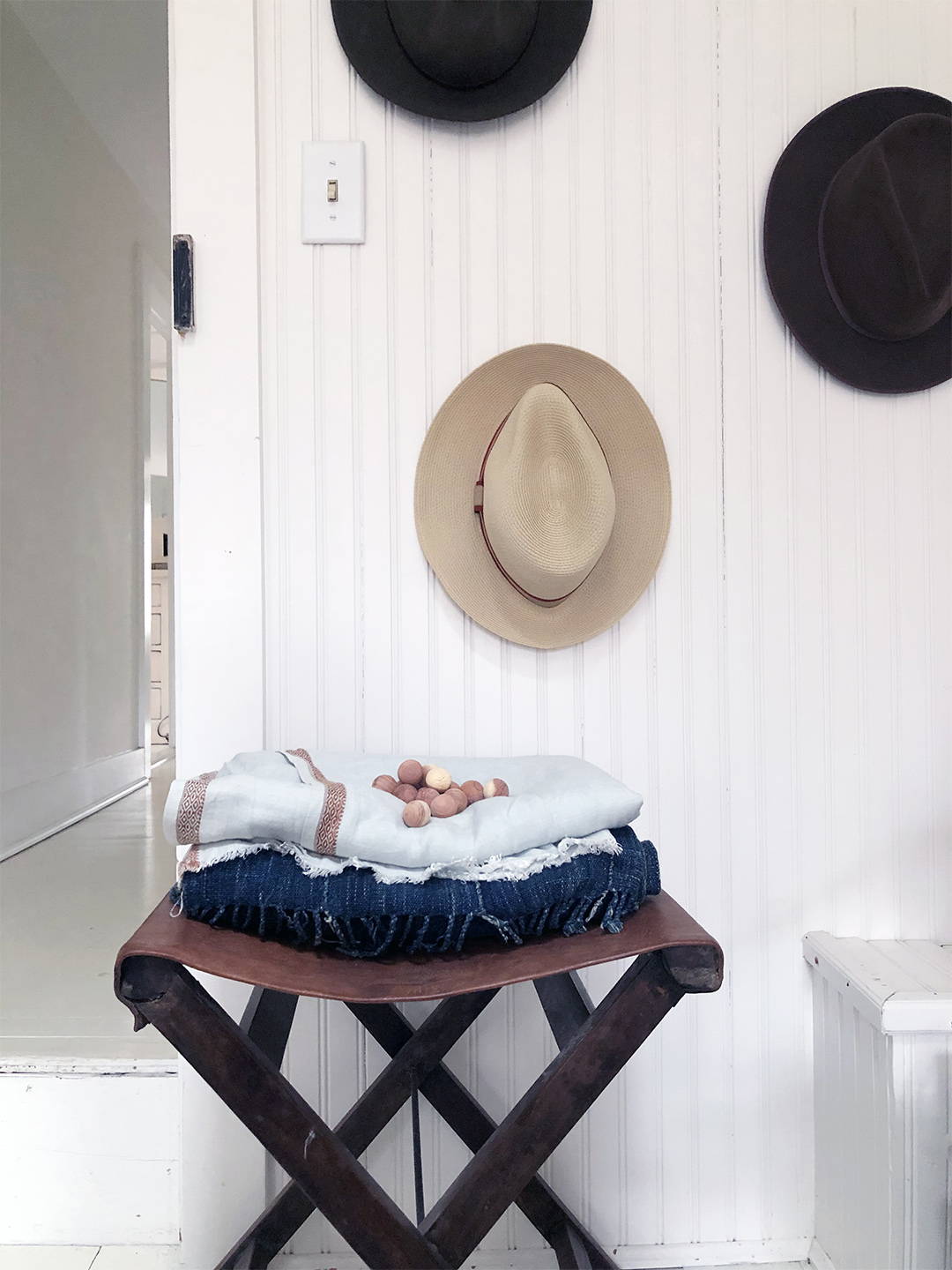 Linen water is a great product to aid ironing but it also leaves your clothes and linens smelling fresh and clean. Did you know that you can spray it straight onto garments to release creases? This method works best on silk but you can use it on other fabrics too. That means you can skip a few trips to the dry cleaner, which is important because even "organic" dry cleaning is done with chemicals that travel home with your clothes. It's also a great trick if you're running out the door or traveling and don't have time to iron.

This is an easy homemade alternative to naphthalene mothballs - which should be avoided because they can cause problems from anemia to possibly cancer. Cedar is a great natural deterrent or you can mix together some dried herbs like lavender, rosemary, and clove. Pop them into an old sock or tie them up in some cheesecloth and add them to your stored linens. You'll be much happier with how they smell when the weather changes.

Below are some recipe cards to make your own sachets, linen water, and a laundry softener.